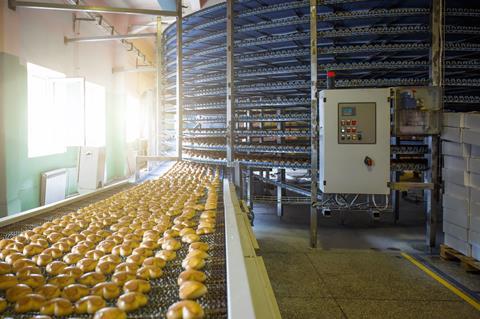 A group of investors has urged the government to act on health and sustainability recommendations set out by the National Food Strategy earlier this year.
The National Food Strategy report – commissioned by the Department for Environment, Food & Rural Affairs (Defra) and led by food entrepreneur Henry Dimbleby – was published in July and suggested a number of legislative steps to promote a healthier and more sustainable food system in the UK.
The coalition of 18 institutional investors, representing over £3 trillion in assets under management, has now written an open letter to the UK government, urging it to 'demonstrate clear leadership and ambition' in its whitepaper response to the recommendations.
The group – led by Rathbone Greenback Investments and including Legal and General Investment Management and Aviva Investors – is specifically calling on the UK government to:
Introduce new legislation for food businesses on the mandatory reporting of sales-weighted metrics, including sales of food and drink high in fat, sugar or salt (HFSS), sales of protein by type, sales of fruit and vegetables and food waste
Consider the full range of regulatory tools at its disposal – including fiscal interventions and enhanced regulation – to promote sustainability in the food system
Be 'bold and ambitious' in its response to this 'major social and environmental challenge'.
The coalition, whose investors work with The Food Foundation and Guy's & St Thomas' Foundation, observed that there is 'a notable lack of consistency' in how metrics are being reported in the food industry at present. Analysis from The Food Foundation, for example, found that while five out of 11 UK supermarkets have now set targets for reporting on healthier food sales targets, only two report on the percentage of their protein sales that come from animal versus plant-based sources.
"Taking action on the National Food Strategy's recommendations must be a priority for the UK," said Anna Taylor, executive director at The Food Foundation. "Not only is our health worsening, with public spending on obesity-related ill health set to keep rising, but we will not be able to meet our climate commitments without acting on sustainable food.
"We urgently need consistency in how food businesses report on health and sustainability metrics, to ensure that we have clear, industry-wide evidence of how the food sector is transitioning to healthier and more sustainable food sales. To achieve that, we need government and investors to work together and help drive this shift to regular and transparent reporting," Taylor added.