It's British Sandwich Week. Running from 16 to 22 May, the week celebrates the humble sandwich as well as the contribution the industry behind it makes to the economy.
The event is run by the British Sandwich & Food to Go Association (BSA) so to celebrate we quizzed BSA director Jim Winship on how the industry fared during the pandemic as well as future challenges and opportunities. Here's what he had to say: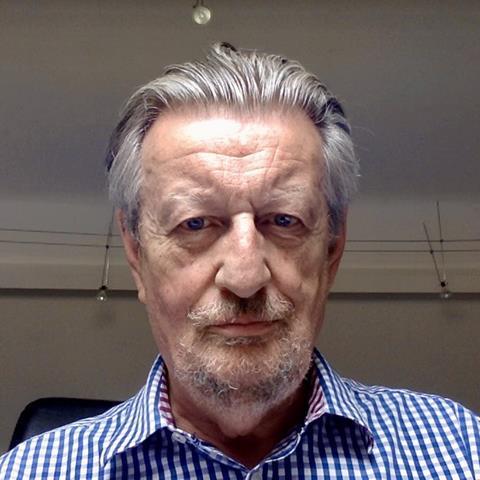 How has the sandwich and food to go market changed over the past five years?
The market is becoming increasingly mature and, in some areas, more corporate. It has also increasingly moved into wider day parts, but the biggest issue has been Covid.
What have been the biggest influences on the market during this period?
People working from home – the lack of commuters, office workers and shoppers in the streets have clearly been the biggest factor in the last year. Otherwise the market was continuing to see growth, although there has been a drift towards other food to go products, such as ready-made salads.
Food to go has been badly hit by the pandemic. How long do you think it will take to recover?
We are already seeing a slow recovery – we anticipate that demand will climb through the autumn, but it will probably take another 12 months to get back to pre-Covid levels.
What are the biggest challenges facing the food to go/sandwich market the future?
More people working from home – fewer shoppers in the high street, particularly if online continues to grow.
What are the biggest opportunities presented to the market?
There are already signs that consumers are getting bored with the sandwiches and FTG-type choices in the home and we're seeing more people going out now to buy sandwiches and coffees.
The industry needs to look at ways to make this work for them, such as more focus on delivering orders to homes and, perhaps, looking at ways to package up products for lunches at home, like frozen sandwiches.
The BSA previously raised concerns about Natasha's Law stating that it would result in more danger to consumers with allergies rather than less. With only a few months left until it comes into force, what is the BSA's stance on it now?
Our view has not changed – while we have worked to help members understand and comply with the new laws, we are concerned that it may lead to greater problems for consumers than it solves, particularly in relation to cross-contamination in businesses with small food preparation areas.