Bakery businesses are doing everything they can to prepare for Natasha's Law, which comes into effect on 1 October.
The legislation was passed in September 2019 after the death of teenager Natasha Ednan-Laperouse in 2016. She died following an allergic reaction to sesame seeds, an undeclared ingredient in a baguette bought pre-packed at Pret.
Natasha's Law, the UK Food Information Amendment 2019, will require an individual label showing the name of the food item and a full ingredients list on all pre-packed for direct sale (PPDS) food from October. PPDS is food prepared on the premises where it is being sold, before the consumer purchases it, and either fully or partially enclosed in packaging.
Currently, allergen information can be provided by any means, including staff verbally informing customers or providing a written sheet of information but once the legislation comes into force all of 14 main allergenic ingredients need to be highlighted on the ingredients deck. (For full details of the law, see guidance published on The Food Standards Agency's website.)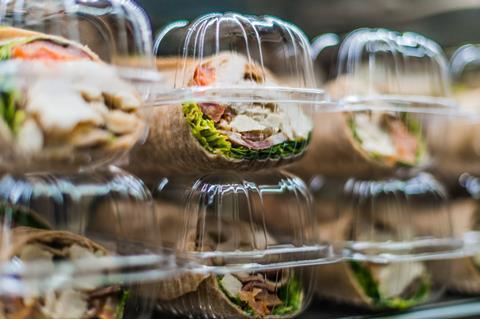 Implementation challenges
While no right-minded person could quibble with the aims of Natasha's Law, there are issues – not least the difficult timing for costly changes to processes and probably new IT and printer systems, with the impact likely to be felt most by smaller businesses.
Tony Sophoclides, strategic affairs director at trade body UK Hospitality, points out that many businesses are still reeling from the seismic impact of the coronavirus pandemic.
"This will impact both small and micro businesses, as well as larger operators as the scope of the new requirements has arguably extended further than anticipated," he says.
Lack of communication could result in information being misunderstood or misinterpreted
Jim Winship, director of the British Sandwich & Food to Go Association (BSA), says the organisation's view on the law hasn't changed since it was first announced. "We are concerned that it may lead to greater problems for consumers than it solves, particularly in relation to cross-contamination in businesses with small food preparation areas," he explains.
Nevertheless, the BSA has worked with its members to understand the rules. Winship adds that while there are labelling systems that can make complying easier, the new legislation will require investment and extra staff time to label products according to the law.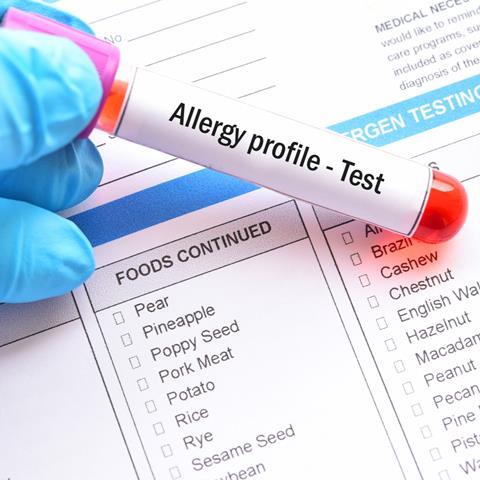 However, the consequences of not complying are dire, with possible fines, reputational damage and risk to customer safety, warns Simon Brennan, senior end user client manager for speciality print solutions at Brother UK. He recommends choosing a digital labelling solution to streamline processes.
Testing, inspection and certification services company Bureau Veritas is also urging food businesses to hurry in putting into place robust systems and communicating them. George Macfie, food technical manager, warns: "Lack of communication could result in information being misunderstood or misinterpreted."
Preparations get underway
With only four months to go, many businesses now have well developed plans for the new regulations, despite the disruption of the Covid pandemic.
Pret led the charge back in 2019. It said it significantly invested in the "biggest operational changes in its history", introducing full ingredient labelling in UK stores, using new labelling technology and a training programme for more than 9,000 staff. Greggs, meanwhile, started trials of full labelling on pre-packed items before the pandemic in a couple of shops. From early June, trials will be extended to 20 shops and to 100-plus over summer.
"We will roll out full ingredients labelling on all pre-packed products for direct sale in all our shops in early September 2021," a Greggs spokesperson comments.
At the other end of the size scale is Angelo Fichera, who owns Sicilian-inspired Peppina micro bakery and restaurant in Weymouth, Dorset. While he backs the principles of
Natasha's Law, it has been costly to implement. "For small businesses, with little knowledge, it's not easy or cheap to implement such high standards of training and software solutions. The training for the staff can take several working hours with a huge cost for the business."
A good software package can cost a couple of hundred pounds a month, he says. "However, it definitely helps to manage all recipes and at the same time, it is a great help with food cost control."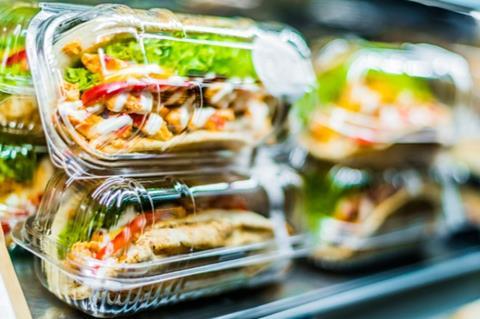 Industry impact
There is another potential upside. "I think Natasha's Law will force some businesses that are not being clear about 'hidden' ingredients, such as preservatives and enzymes, to either remove them or at least declare them," Fichera adds.
The impending changes are indeed leading many companies to adjust their product ranges.
More than 70 Pret recipes have been reformulated to remove allergens. What's more, a new step has been added to the company's product development process, meaning allergens are reduced in recipes wherever possible.
There are serious concerns if consumers rely totally on labels for allergen information
Lara Oddie, managing director of Lancashire chain Oddies, which has 16 shops, says the bakery has slimmed down its sandwich fill options ready for new labelling demands.
"It's the label printing that's an issue. We are still keen to offer different types of bread, which means with 30 fillings and six breads we've got 180 sandwich combinations."
The chain is investing in a new printing system, she says. "We already use Cybake for our product information database, and we'll be expanding that to include sandwiches."
Oddie is concerned that even with the new law in place, sandwiches are going to be made in open bakery kitchens, therefore the risk of cross contamination still exists. What happens if a printer breaks down or someone puts the wrong label on a sandwich? How is the system going to be policed? Who will check if labelling is correct?
BSA's Winship also worries that Natasha's Law may not be a silver bullet: "There are serious concerns if consumers rely totally on labels for allergen information. If they ask for advice about a specific allergen, the business can warn them if they use that ingredient."
But with nearly half (44%) of British adults now suffering from at least one allergy, according to Allergy UK, and with the number of sufferers on the rise, Natasha's Law will hopefully go a long way to preventing further tragedies.