Having taken the position of managing director at BFP in July 2021, Steve Lyons is on a mission to revive the fortunes of the bakery ingredients wholesaler.
An essential part of that job is spreading the message that the 90-year-old company, once a key player in the industry, is open for business.
BFP went into administration back in 2016 and was subsequently bought out by Kent Foods. While the company admits it has been 'flying under the radar' since then, managing director Lyons believes the time is right for the business to step back into the limelight for the right reasons – although he concedes that will involve changing perceptions.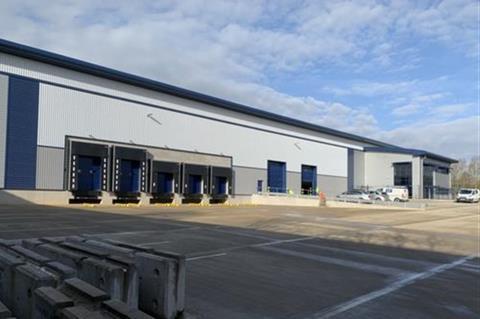 "Two things struck me in the last six months," says Lyons. "When I first started, every time I Googled BFP, all it said was that we went bust in 2016 and that Kent bought the company. That's all I could find. And the other thing, talking to lots of customers, a large majority were quite surprised that we were still trading."
Now, having regrouped, restructured and "got the ducks in a row", the company is ready for the big time, insists Lyons. "We've got to get out there and tell everyone we're still here," he says.
Big ambitions
Lyons' appointment was one of the key steps in BFP's revitalisation. "They didn't have a managing director and didn't have one person leading the whole organisation," he explains. Bringing with him 30 years' food sector experience working for the likes of Brakes, Bidfood and Thomas Ridley, Lyons was convinced of the company's ambition by chairman Andrew Dalglish.
"We've got the same values and the same beliefs on how we want to run the business," says the MD. "I've always said leadership starts from the top, and if the chairman and I are aligned, it's heading in the right direction."
Lyons was also attracted to the challenge involved in building the business back up. "BFP has got a great history to it. Obviously, it's had its financial problems, but Andrew and Kent Foods want to put it back where it once was."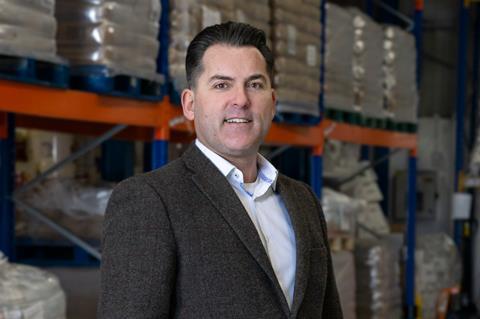 Having taken the reins, the new MD wasted little time in installing a new leadership team to manage the company's four depots. "The new team looks after the whole business and manages everything," Lyons explains. "Each depot used to run itself, so it was kind of erratic when I first got here."
The company has "invested heavily in the headcount" within all functions, and the addition of depots in Newbridge near Edinburgh, Daventry and Bristol to complement sites in Lewes and Leeds means BFP boasts around 230,000 square feet of real estate. Lyons reveals more depots are planned and says the company has put more lorries on the road to bring the daily capacity up to approximately 250 tonnes.
Web relaunch
BFP has also undergone a digital refresh under its new management. "The old website was awful," Lyons admits. "It didn't really do much and didn't really say anything. The new one is great, though. Customers can now come online, order what they want and see the pricing on it and see our stock holding straight away. They can self-serve in terms of allergens information or product specifications, so they're getting a lot more to make their lives easier."
So, who are those customers? Lyons says the profile is changing. "Looking at the customer base when I got here, we were just delivering to anyone. There was no real focus on bakers. Our focus is now predominantly on people who bake. Most of the time that's retail bakers or wholesale bakers, but anyone who bakes is who we're aiming at, whether that's someone at home running a cake business or a large wholesaler."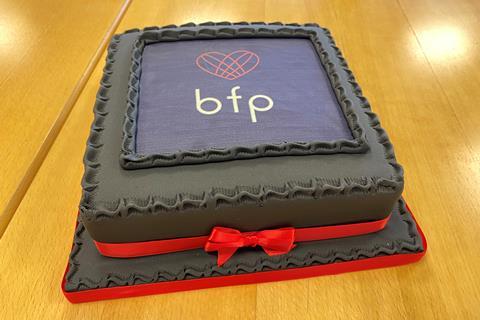 Customers are also rising in numbers, according to Lyons. "We've got a large, growing base, with repeat orders. We're probably processing about 12,000 orders a year now. It's growing fast and our focus is all about the bakery industry."
In terms of growth potential, the new management team at BFP is not limiting its ambitions. The company has a "big and bold" plan to cement itself as the supplier of choice for the baking industry. Lyons says his ultimate aim is for people to think of BFP whenever they hear the term 'bakery industry'.
"Anyone who bakes is who we're aiming at"
His plan to achieve that involves creating a "big loyalty" between the company and the bakery market. Also on the tick list is becoming "a really good business to work for", says the MD. "We want to make sure that all our staff love coming to work every day and that they're reaching their full potential."
Thirdly, the company wants to embed itself as an "integral part of the bakery industry". This, says Lyons, includes making "major contributions" to help it thrive in the future. To achieve this, there are key focus areas the company is looking at.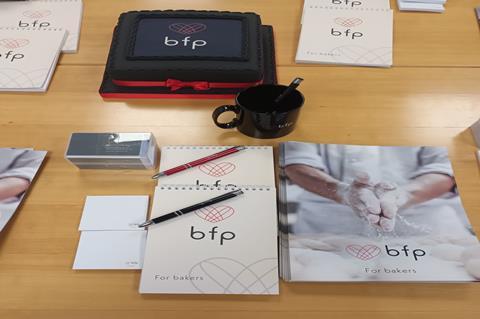 "Number one is definitely range," says Lyons. "That means making sure we've got everything a baker needs, meaning the core essentials right up to those speciality ingredients, the traditional favourites and the on-trend, innovative products that everyone wants. We also want to make sure our range contains everyday good value, right up to the best of the best in terms of quality, as well as having all the leading brands everyone loves in there as well."
Good relationships
Lyons' mission is also focused on ensuring BFP is "easy to do business with", he insists. "That's making sure we always have available stock. High stock levels in our depots mean that we'll always be able to supply our customers when they demand it.
"There's also the delivery service, and while we've got our own vehicle fleet, we're also looking at other fleets and ways we can deliver to our customers," he adds. "We aim to provide a modern delivery service where customer can track their order and know when it's going to arrive."
"We want to set high standards for ourselves so we don't accept second best"
Lyons describes BFP's desired approach as "customer obsession". This means "making sure we go to the ends of the earth" for the bakers who do business with BFP.
The obsession doesn't end there though, he explains. "We want to set high standards for ourselves so we don't accept second best. We need to always question ourselves and question our processes with a pioneering spirit so we're constantly looking for ways to make ourselves and the business better."
Other key phrases that crop up in Lyons' template for the future of BFP are "passion", "caring deeply" and "taking ownership of everything we do". Ultimately, though, it's about "being decent", he says. "That means being straight talking, kind and respectful of each other and our customer base."
With these elements in place, Lyons is confident that the company can "achieve great things for the future".