Armed with a passion for their craft, these women are on a mission to inspire change, encourage more diversity of thought and modernise the baking industry. Across a craft bakery, social enterprise, and plant bakery, it is clear to see that the industry is dependent on community and collaboration.
But is it representative of the world we live in? Can more be done to encourage inclusivity in the workplace?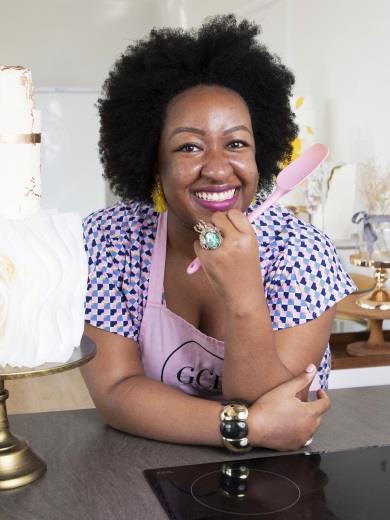 Chinelo Awa, CEO, Good Cake Day
Despite her passion for cakes, Chinelo Awa didn't plan to end up in bakery.
Born in Nigeria, she moved to the UK aged 18 to train as a lawyer but, inspired by her entrepreneurial friends, she started a luxury baking business. After university, Awa learned how to bake from YouTube videos.
"I didn't know anybody when I switched industries. I had zero connections," Awa admits.
Six years on, Good Cake Day has expanded its offering into brownies and loaves, as well as the recently launched GCD Academy – a network of online buttercream cake decorating courses.
But things weren't always smooth sailing: "When I decided to enter the industry, I didn't think people would buy from me if they knew I was black," Awa explains. "So, I put a lot of effort into not letting people know I was black."
She would rarely post images of herself on the firm's Instagram, instead showcasing her cakes.
The turning point followed the Black Lives Matter movement in June. "It suddenly dawned on me that if people don't want to buy from me because I'm black, why do I want to sell to them? They don't deserve my cakes."
This led to a change of branding from 'Good Cake Day' to 'Good Cake Day by Chinelo'. Now, her image is at the forefront of her social channels.
Since launching GCD Academy last year, she consciously makes an effort to find female cake artists to share their skills.
"I realised that I was just inviting men. The cake decorating sector is predominantly female, but the most celebrated people tend to be male," she believes.
Looking to the future, Awa hopes to expand her loaf offering. After her Christmas blueberry & banana loaves proved popular, she is now planning to serve them all year round via a recently launched gift shop. Other variants will include apple crumble and lemon & blueberries.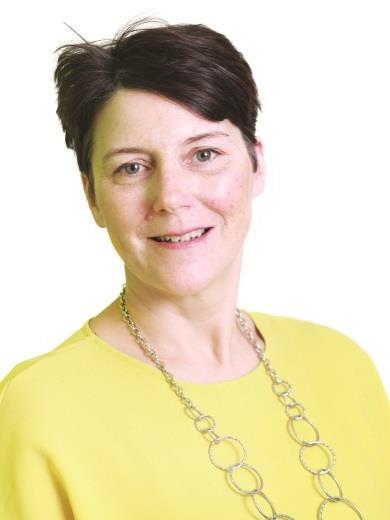 Alison Ordonez, innovation director, Roberts Bakery
Alison Ordonez is on a mission to "help make the baking industry look more modern".
If anyone can do it, it should be her. At Roberts Bakery she has been behind many eye-catching innovations, most recently the launch of a breakfast-inspired snacking range including a pangel, a cross between a pancake and a bagel.
Keeping your finger on the pulse and "horizon scanning" is a serious business for Ordonez, to ensure the company, the UK's fifth largest plant bakery, leads its competitors.
"Innovation is not just about a larger sized item or different percentage of ingredients; we want the whole sector to look again," she says.
Packaging and issues of sustainability are recent preoccupations, and the context of combating climate change makes product development more meaningful. "It's opened up a new world of taking responsibility and gives a sense of purpose to the business."
A strategic plan is now in place for innovation over the next years and Ordonez has been taking a higher profile, working with schools to promote baking as a career and speaking about Roberts Bakery at industry events.
"Part of this is to promote the roles of women in baking, not just in areas such as HR and marketing and NPD but in what are more traditionally male-dominated areas such as supply chain and logistics," she says.
More women are coming through in these areas, she says, and Roberts Bakery is ahead of the curve, with a 50:50 gender balanced leadership team – a ratio reflected on Ordonez's team.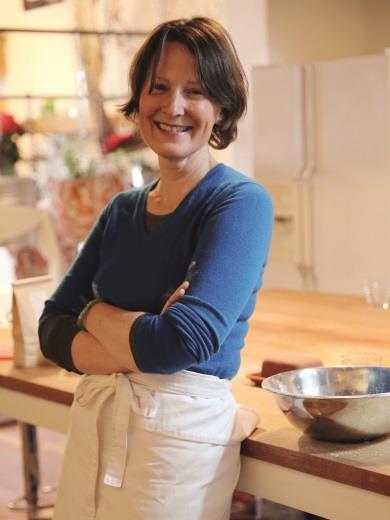 Jane Mason, founder, Bread Angels and Virtuous Bread
Jane Mason strives to effect positive change through bread.
Born in Canada, she moved to the UK at 21 and after obtaining an MBA from London Business School, started her career as a strategy consultant.
Although a world away from bakery, she believes the two careers share the same driving forces. "I've always felt vocational in nature, about being helpful and of service. It's about trying to change the world for the better, trying to effect positive social change. My medium happens to be consulting and bread," she says.
A regular baker, Mason started to bake so much she was "giving bread away". After a host of positive feedback, she started to wonder if she could make it into a career.
"It got me wondering if I could teach other people to do this. I wanted people to feel great, start forging positive relationships in their local communities and educate them on bread," she says.
The financial crisis of 2008 was the inspiration for Virtuous Bread, which launched two years later. The aim was to help people buy and learn about "good bread" – sustainably farmed, cold-milled, longer fermentation bread – and forge a link between bread and virtue.
Soon after, Bread Angels was born, which focused on training people to bake and teach through micro-bakery courses. Since then, Mason has written three recipe books on bread and notes content creation as her favourite part of the job.
Mason hasn't experienced any challenges being a woman in the bakery industry. Despite this, she feels that men get a lot more exposure.
"People who are selected as representatives of the industry are a lot of white men. But there are many women and people of different ethnic backgrounds who are similarly excellent bakers. We don't get the same exposure or opportunities. The big players in the industry need more diversity because they need diversity of thought."