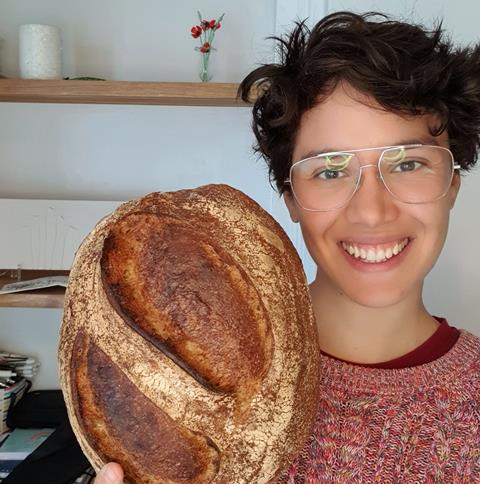 To quote Beyoncé 'Who run the world? Girls.' The same is true of the baking industry but their work often goes unrecognised, believes London-based head baker Cindy Zurias.
That's why she's starting Women Bakers Project. Currently in the very early stages, Zurias hopes the project (which is separate to her job at Big Jo Bakery) will grow to become a community of women looking to share ideas, champion each other's success and drive innovation in the industry.
"It's for millers, owners, bakers and anyone connected with the artisan baking industry," she says.
"The reason I started this is firstly to get these women to share the amazing ideas they have and how these ideas can radically improve the bakery industry. It's so smart, sustainable and the right thing to do. Secondly I want to celebrate them and their achievements and share information."
There's plenty of women in this community, she notes, but they often fall under the radar. Women aren't putting themselves in the spotlight, Zurias believes.
"It's not a lack of representation but recognition of the amazing work so many women are doing around the world in the baking industry," Zurias explains, highlighting a mass of unsung female head bakers in London alone with far more across the UK and further afield.
"We're not loud enough. We're not saying, 'hey look at me, I'm killing it'."
Moves have been made in this area in recent years. In 2019, for example, the Real Bread Campaign faced criticism over the lack of gender diversity in its ambassador line-up. It looked to rectify the situation with a host of new ambassadors, including 12 women. Oxfordshire-based Orange Bakery co-owner Kitty Tait, Lincolnshire's Greenfield Bakers owner Sonya Hundal and Clare Barton, owner, and head baker at The Bakehouse 124 in Kent, are among them.
It's not a lack of representation but recognition of the amazing work so many women are doing around the world in the baking industry
Zurias' ultimate plan for Women Bakers Project is for it to become a real-life event with networking, as well as "booze and great food" to really get the ideas flowing. For now, she encourages anyone interested in joining to get in touch via her consultancy 26Degrees.
"I thought it was going to be something tiny, like a group of friends connecting, but I received so many emails, messages and DMs from different women saying 'I want to be part of that'.
"Imagine the type of industry we would have if we shared this information, women's experiences and the knowledge with the world," she adds.
Industry support
While she works to get the project off the ground, there are things the industry can do to help support women more, she believes.
It often comes down to the issue of balancing family and work life, which can be particularly difficult when it comes to night shifts that often come with bakery life.
"It's the classic problem women have in every single type of job," Zurias says.
One solution is more flexibility around production schedules. Zurias recently participated in a Real Bread Campaign webinar talking about how she helped abolish the night shift at a former employer.
"There needs to be different types of models in bakery – ones that are accessible for women. I've spoken to women bakers around the world and they make this happen through timings, schedules and more," she explains.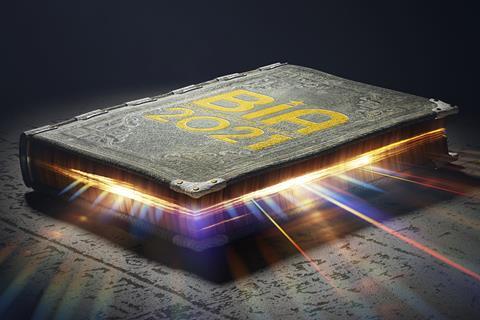 Put yourself in the spotlight – enter the Baking Industry Awards
Shout about your hard work and achievements by entering the Baking Industry Awards 2021.
This year there are 14 categories, including Baker of the Year, Rising Star Award, and Team of the Year, so there are even more chances to shine.
For more information, and to enter, click here.