These women are leading by example and changing things for the better, be it in social enterprise bakery, on the craft bakery scene or as a leader in one of the UK's largest bakery equipment suppliers.
With workplace diversity and gender equality on everyone's mind, how does the baking industry measure up?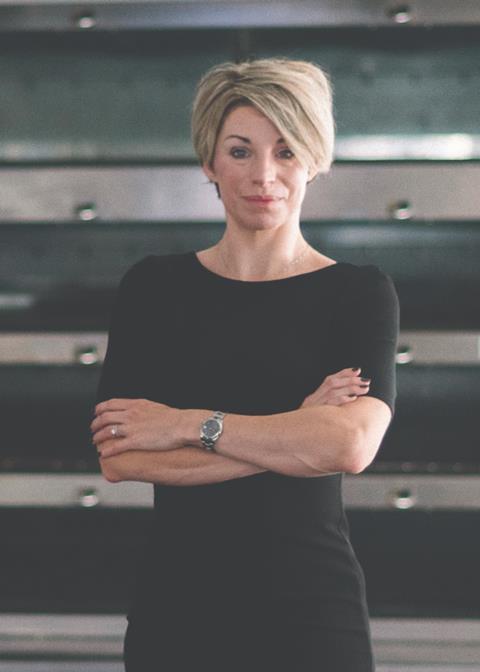 Ann Wells, commercial director, Brook Food Processing Equipment
Like many in the industry, Ann Wells sees her work as more of a vocation than a job.
She joined Brook Food at 18, after working in hospitality while at college, and started selling catering equipment before moving into the bakery division 12 months later.
A move into bakery equipment felt like a natural progression for Wells' career, she says: "Baking is in my blood, my grandfather worked as a baker for Aerated Bread Company (ABC) in the 1950s and '60s."
ABC was a pioneer in automation, the founder Dr John Dauglish wanted to do away with manual kneading, which he believed was unclean.
"I guess in my genes, somewhere, there is a link to bakery equipment and automation," comments Wells.
Genes aside, she believes hard work is the key to success, regardless of gender.
"I have come up against challenges being female in the industry, but these have been cultural hurdles that are historically ingrained and difficult to change. Otherwise hard work to prove oneself seems to be relevant to both genders."
Sixteen years on, as group marketing director at Brook Food, Wells looks after the brand, its proposition in the marketplace, customer communications and oversees the operations department. She has insight into many different manufacturers' businesses, keeping up with customers' production requirements and consumer trends.
"I've worked with some amazingly strong women, from independent craft bakery owners, to wholesale production managers, project managers in industrial bakeries and many other areas. Despite being in a male-dominated industry, the women I've come across seem extremely talented and knowledgeable, often the driving forces in their fields."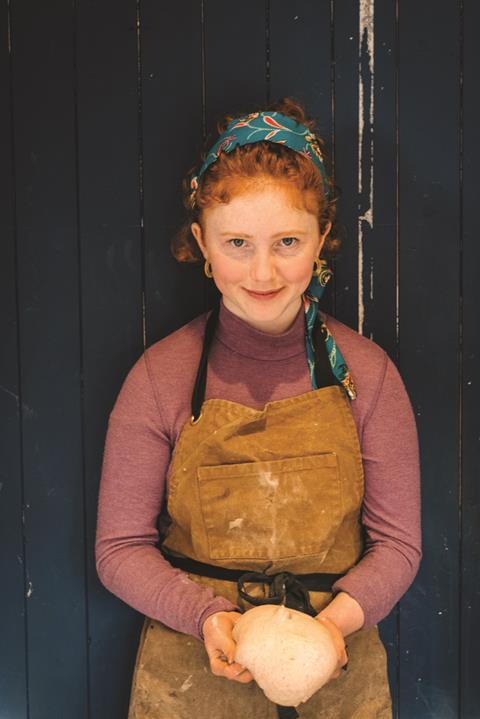 Kitty Tait, baker, Orange Bakery
Kitty Tait is just getting started in the baking industry, but she has found her niche.
When she had to leave school at 14 due to high anxiety she found baking therapeutic, falling "in love with sourdough". "Once I baked one loaf I couldn't stop and soon started a subscription service. "
She cycled around the village of Watlington in Oxfordshire,delivering warm loaves fresh from the oven. Eventually, her family got a Rofco oven and she started doing pop-ups.
That led to the opening of Orange Bakery, a father and daughter business, last year. Father Alex Tait turned to crowdfunding to raise money to take on the shop, which specialises in sourdough bread and pastries, and has been a runaway success. "We bake everything from sourdough to pastries, brownies and even pizzas," she says.
Tait hasn't experienced any barriers, either due to her gender or her age. "When I started, I was overwhelmed by how supportive the baking world was; there seemed to be so many cool, often tattooed, strong women pulling dark, crusted loaves out of the oven. I fell in love with the idea of being a baker."
Tait, who is just school-leaving age now, is working on a cookbook alongside her baking. Bloomsbury is set to publish Breadsong: How Bread Changed Our Lives by Alex and Kitty Tait, in 2022.
Once coronavirus restrictions lessen, she'd like to visit Copenhagen, Berlin and Morocco, among others, and learn about dough from every culture.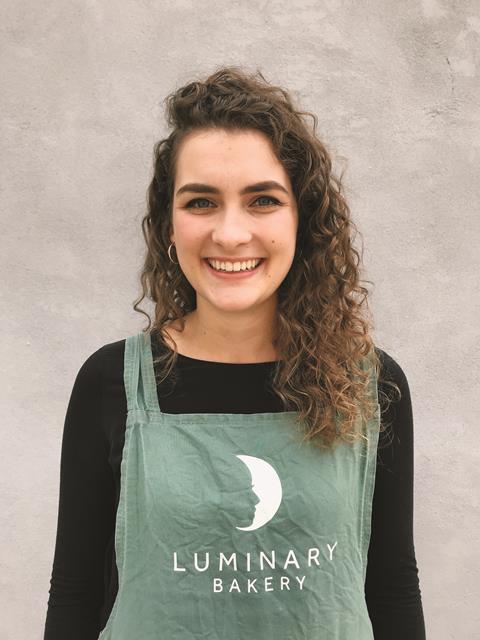 Rachel Stonehouse, head bakery trainer, Luminary Bakery
Rachel Stonehouse joined east London social enterprise bakery Luminary soon after it was founded. She is now head bakery trainer, teaching disadvantaged female trainees on its Employability Programme.
Some 28 women are trained on six month-long courses which also include one-to-one support and sessions on life skills. Trainees also complete their Level 2 Food Hygiene qualification. Luminary provides work experience and paid employment to graduates – some of whom have since set up their own businesses, such as Haliberry Cakes and Bake Yourself Better.
It's a work in progress. "Despite more women baking professionally, the industry remains male-dominated," Stonehouse says.
"As an all-women bakery this is something we seek to address. Due to the image of work and sometimes the exclusive masculine culture, more women enter roles in cake bakeries versus larger high-volume bread bakeries. I do however see many strong and talented women making an impact and inviting other women in."
Shift patterns in bakery jobs are a large barrier for women with children, she says. "Finding childcare for night shifts is rarely possible and longer than average shifts don't fit alongside a school run. I've been encouraged to see a few other bakeries offering shorter shifts in the middle of the day for working mothers."
Having passed the role of Luminary's head baker to Abi Turner last year, Stonehouse is enjoying teaching and training. Product development and recipe writing are also passions, and she wrote Luminary's first cookbook, Rising Hope,with colleague, Kaila H Johnson.
"I would love to do more of this," she adds. "Pursuing a career in baking is what brought me to Luminary. I hope to stay within the industry I love."