The world would be an awfully boring place if we were all alike. The same is true of the workplace.
While there are legal requirements thanks to the Equality Act 2010, which protects people from discrimination and victimisation due to protected characteristics such as race, gender and disability, some organisations are actively seeking out people from diverse backgrounds to celebrate their uniqueness.
In the bakery world, for example, McVitie's owner Pladis convened a global advisory board, including Dame Kelly Holmes and Paralympic medallist and TV presenter Ade Adepitan, with the aim of making the firm a place where "diverse, bright, ambitious and passionate people come to thrive". Ingredients supplier Tate & Lyle, meanwhile, has laid out targets which include sponsoring 50 'high potential' employees from under-represented groups for advancement by 2023 and achieving gender parity in leadership and management roles by 2025.
At the smaller end of the scale, London's Luminary Bakery provides training, employment and a community for some of the most disadvantaged women in the capital, while the aptly named Freedom Bakery in Glasgow trains prisoners on day release from nearby HMP Barlinnie.
We have to encourage companies to look at the diversity and inclusion agenda
Finding work for prison leavers and those facing homelessness is an area Only A Pavement Away specialises in. The charity works with hospitality businesses including Greggs, Caffè Nero, Pret and SSP to help those in difficult circumstances find work and has placed 170 people so far.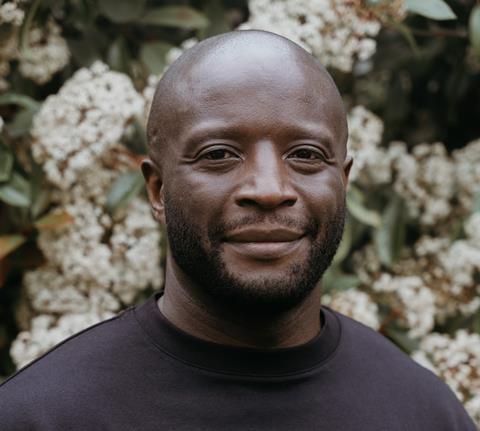 But with challenges stacked against some communities, more can always be done.
"We have to encourage companies to look at the diversity and inclusion agenda," says Sam Akinluyi, UK&I managing director at Innocent and co-founder of brand accelerator Add Psalt which supports black-owned food and drink firms. "It's not separate to your people agenda; it is the people agenda."
It's impossible to do justice to the complex narratives and reasons why some people are unfairly penalised and underrepresented over only a few pages, so instead we will explore some of the organisations looking to promote diversity and inclusion, and hear from people who have experienced it for themselves.
Girl power
Sisters Sarah Hanley and Kate Ward, directors of Silver Apples Bakery in Manchester, didn't set out to run an all-female bakery but admit they "absolutely don't miss men in the workplace" and believe they have crafted a feeling of "unity" amongst employees.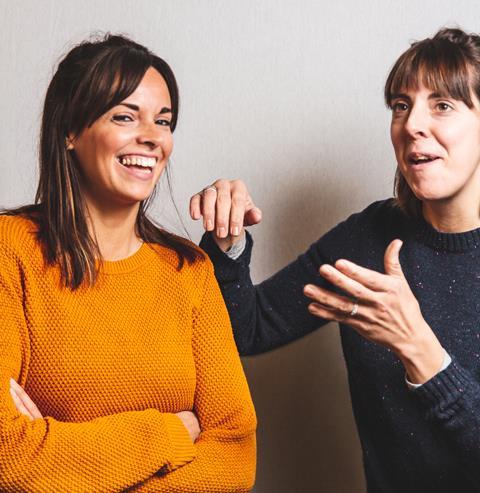 There are downsides to being women in charge though. "Over the last 10 years we've had so many people ask us if it's our dad's bakery," Ward notes, adding that with some customers "you're fighting your corner just to get a level playing field". Thankfully, they admit to being "quite feisty" to keep any mansplaining at bay while seeking to provide a supportive atmosphere to their employees, particularly as women are "definitely still under-represented" in the baking industry, according to Ward.
This extends to ensuring the business is accommodating towards women with young children or who act as carers "because otherwise you're losing valuable skills and people", Hanley explains.
Over the last 10 years we've had so many people ask us if it's our dad's bakery
This supportive network is something the sisters are hoping to maintain as they get under way with a recruitment drive which has a focus on bringing in younger people from disadvantaged backgrounds. The bakery has teamed up with the Craft Bakers Association (CBA) to offer two young people six-month placements as part of a trial. The trainees would do hands-on and online elements as part of a qualification, and an existing staff member would act as a mentor. "The focus would be on younger people from a disadvantaged background where college isn't an option, they might be in a care home or foster care and a bit lost as to what direction they want," Hanley says. "If it works, we can look at rolling it out further afield or have a bigger intake."
The sisters believe more support is needed for those from disadvantaged backgrounds who may not have a family unit or support network away from work to offer guidance.
Encouraging others
Another duo in the form of black female entrepreneurs Taeya Abdel-Majeed and Maya Harruna are hoping to lead by example as co-founders of keto-friendly treat brand No Guilt Bakes.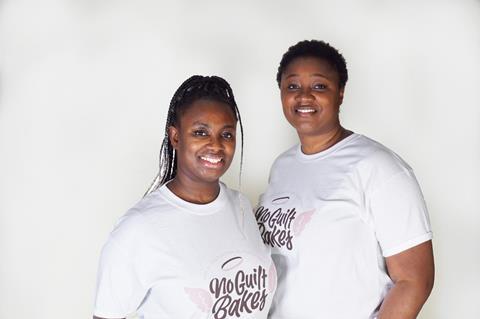 "Unfortunately, there isn't much representation or diversity within the industry – we're hoping our success will show other women and black people there is space for them," says Harruna.
She believes the lack of diversity may also be attributed to the wider issue that children of immigrants are often encouraged by their parents to pursue careers in medicine or law, meaning "the food industry was never seen as an option".
We're hoping our success will show other women and black people there is space for them
Abdel-Majeed and Harruna's experience has been "positive as a whole", although they have faced micro-aggressions from Facebook communities or ignorance from potential consumers who believe they should be creating "Afro-Caribbean flavours". Refusing to bow to "that kind of pressure", the duo's cake range includes flavours such as raspberry Bakewell, chocolate, and cinnamon swirl.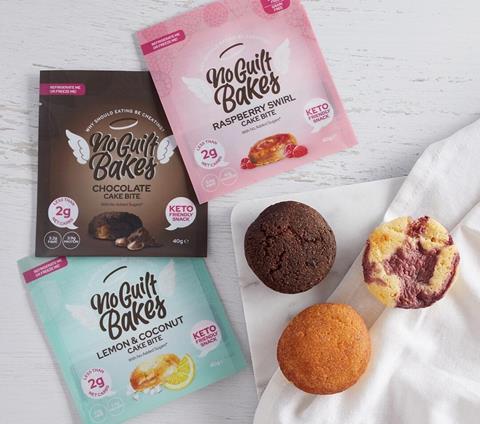 No Guilt Bakes is one of the lucky few brands to have benefited from Add Psalt's help. The organisation connected the duo with consultants who helped fine-tune the brand's messaging, create an investor pitch deck, and connect with supermarket buyers. Having grown its turnover to more than £250,000, the next step for No Guilt Bakes is to find a manufacturer.
Add Psalt's Akinluyi describes Abdel-Majeed and Harruna as "tenacious", adding that he is open to working with more "fantastic" black-owned baking brands in the future. "Opportunities should be freely available for anyone who is able and wants to take them," Akinluyi believes.
Opportunities for all
Securing opportunities in any industry for those who are neurodiverse comes with its own set of challenges – ones which the team at Bread & Beyond are working to overcome. The bakery is located inside Prior's Court school in Thatcham, Berkshire and, alongside the commercial bakery which supplies goods to nearby shops and more, trains young adults with severe autism how to bake. As they progress and climb up the levels of the 'I Can' assessment scheme, the young adults help on the commercial side – headed up by Dylan Needham and Scott Thompson – as well. Next on the agenda for Bread & Beyond is to secure work experience or placements for some of its star bakers. As such, the team are keen to hear from local businesses who could help.
Laura Parker joined Bread & Beyond as a bakery job coach in July 2020 and describes the progress of the young people over that time as "absolutely phenomenal". She believes that any bakery looking to welcome one of the young people with autism into its fold wouldn't need to change their operations, but simply allow Parker (or another member of Prior's Court staff) in as well. "When our young people go into an external bakery, they will still need that support because of the level of disability but that shouldn't stop them being able to access that work," she says.
The Bread & Beyond kitchen is kitted out with professional bakery equipment including mixers, ovens and a bread slicer, she adds. "We don't want to say 'because you're autistic you're not allowed to take risks' – if you're working in bakery anyway it is quite a dangerous setting. We are starting our young people off at a basic level and bringing them up," she explains.
A few hours of work a week would be sufficient with the young people able to help with all sides of the bakery operation from baking to packing. However, a process-driven environment with pre-weighed ingredients would be preferable as some of the young people struggle with numbers.
The only thing Parker does ask for is for people, in general, to better understand autism and not expect those with it to change their behaviour. "It would be great to go into a workplace where people understand autism and accept the behaviours the young people are showing and accept that they're not scary," she says.
Attitudes like this, coupled with a little understanding and kindness, could go a long way to making the baking industry a more diverse and inclusive place to be.