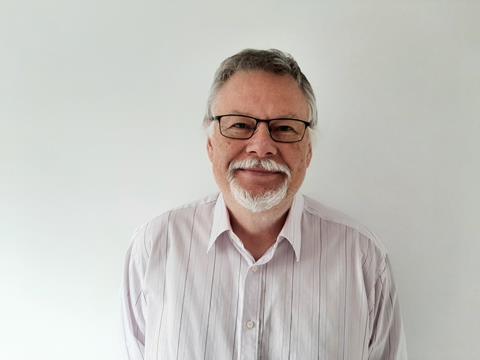 John Gelley, business development manager (bakery), Kerry Taste & Nutrition, Europe and Russia will hang up his apron next month after 45 years in the baking industry.
The keen guitarist, who left school at 17 with no qualifications, worked his way up from the bakery shop floor to become the first person outside of the United States to join Dawn Foods, when it expanded into the UK in 1990, and spent almost 20 years with them.
He also served nearly a decade with Arla Foods Ingredients (AFI), travelling the globe to develop the bakery division of the business.
"I would wake up in a hotel in Sri Lanka and think I'm a baker, how am I being paid to do this?" Gelley said. "It was absolutely fabulous and to think this is what was possible from a guy who left school with no qualifications."
Here, he reflects on his lengthy career, industry changes and the trends that are shaping the future of the bakery world.
What sparked your love of bakery?
It was a complete accident. I left school at 17-years-old and took a summer job at Thurston's in Leeds. I was earning money and having a ball and just decided I'm not going back. I wanted to learn bakery properly and asked Thurston's if they'd send me on bakery courses, so I used to take one day a week off and go to Leeds Polytechnic that's where the bakery school was at that time.
As Thurston's was a plant, I could only learn so much, so I moved to Ainsleys of Leeds, which at the time only had six shops – it was a real craft bakery. Martin Ainsley, the owner, was very good at hands-on teaching and he continued to send me to college one day a week.
After I developed my technical skills, he sent me on managerial courses and I spent two years at the Ainsleys craft bakery in Harrogate.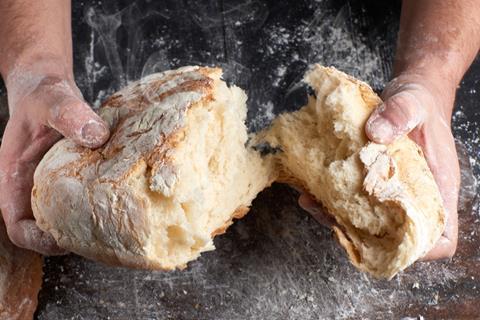 You progressed to Dawn Foods. How did that happen?
I was looking to become a technical representative – someone who had technical bakery knowledge and understanding who would work for an ingredients company. I went for several interviews (with other companies) and ended up being told we can't hire you because you have no experience.
Dawn Foods had just arrived in the UK in December 1989 and they wanted to hire someone in January 1990. I went for an interview with them and was offered a position on the basis of having no experience as they could train me their way. It was a revelation.
Many years later the guy who hired me told my story at an annual conference in the US in front of 250 people. He explained how I never really understood why I got the job and was always grateful for it. It turned out I was the only one who turned up for the interview. There was a day in January 1990 when the storms were so bad in the UK, even Heathrow was closed. I had gone down for the interview the night before and stayed with a friend. Come hell or high water I was getting to that interview. Everybody called off apart from me and they took it from that that I had tenacity.
What did your first role with Dawn Foods involve?
To demonstrate the product to people because Dawn Foods were an unknown quantity. Nobody had heard of them. The quality of American pre-mixes was excellent but the pre-mixes in the UK were still in their infancy. Dawn had been doing this for years.
Rather than sending a bag of sponge mix, my job was to go into a bakery to make the Dawn Foods product and compare it with what they were buying. Then it would come down to commercials. It was quite an involved job but it was fantastic and revolutionary. I really, really enjoyed it.
I became the sales manager for the UK and Ireland, then technical sales manager, before my final role as national technical sales manager for Europe in charge of the premix division.
Why did you join Arla Foods Ingredients?
I was 50 and thought I have 15 years left to work. It's time to do something different. I was approached by Arla Foods Ingredients and didn't know they had a fledgling bakery division in Denmark. They had no business whatsoever in the UK and Ireland and I was taken on to do whatever it took to build it. It was just me with technical support in Denmark. I would work between here and the bakeries over there and we grew that business to £1.8m, I think, within less than two years.
Arla asked me if I could do the same in Europe… then it was North America.
We grew the north American business to where we could place a Dane in the bakery division and then I was asked to do the same in Asia. It was absolutely amazing.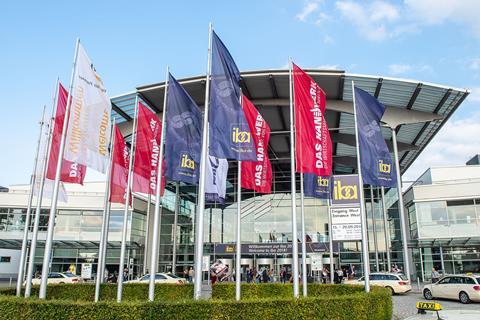 What are some of your career highlights?
Stepping off the plane in New York and the realisation that I was being paid to do this. It was the same when I first arrived in Tokyo, Seoul, Mumbai and Sri Lanka. Also, being offered the very first position with Dawn Foods outside of the USA, the opportunity to be a speaker at the BSB annual conference, and taking AFI into their first bakery exhibition, IBA in Munich.
What surprising changes or trends have you seen over the past 45 years?
The huge decline of the high street family baker – so many bakeries in the UK that I worked with in the early '90s are sadly no longer there. They all went out of business as people moved their shopping habits – bread had become so cheap that it was valueless.
Now I see people going back to sourdough and speak to people who are making bread at home. They're starting to appreciate bread again for what it is, rather than a belly stuffer. It can be a major part of the food experience.
I see bread bakeries coming back and cupcake bakeries and doughnut shops starting to open up again. This isn't just happening in trendy London but throughout the UK.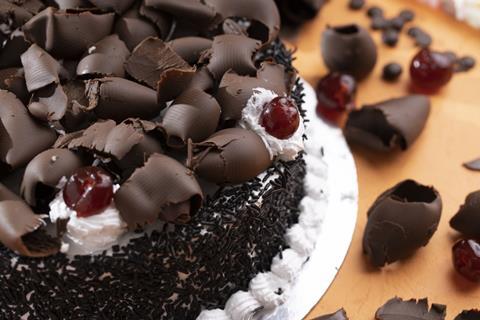 What does the future of the bakery industry look like?
One of the fastest-growing cake markets here is completely egg-free – it's the Indian cake market and you wouldn't have seen that five years ago. Vegan will also continue to grow in the form of plant-based ingredients.
Sustainability and food waste will be very high on the agenda going forward. There will be growth in the area of 'better for you bakery' where baked goods will contain 'good for you' ingredients such as protein fibre.
HFSS (high fat salt sugar) products are very much under the spotlight and baked goods will need to be mindful of HFSS in their offerings.
I also see the industry continuing to contract with fewer manufacturers. I think bakeries will focus on making two or three things really well, as opposed to making a whole range of things averagely.