A shortage in the labour market means just about every branch of the baking industry is struggling to fill vacancies at present.
Staff shortages in retail bakery were documented last autumn by British Baker, and recruitment is also proving especially difficult in the areas that require a very specific set of skills, such as craft bakery.
A recent survey of CBA members reported that nearly half (48%) expect to be affected by a shortage of skilled bakers – both in terms of bakers with relevant experience and those with the necessary skills. "Like many professions, craft bakers are facing challenges when it comes to recruitment," says Karen Dear, director of operations at the Craft Bakers Association (CBA).
Research undertaken by fellow trade body Scottish Bakers revealed a similarly challenging picture, with 75% of members reporting persistent problems in filling vacancies across all job roles and grades. "The sector is currently struggling to hire skilled craft bakers due to a national skills shortage," Alasdair Smith, chief executive of Scottish Bakers, explains. "Businesses from across our membership are all experiencing recruitment issues to some extent."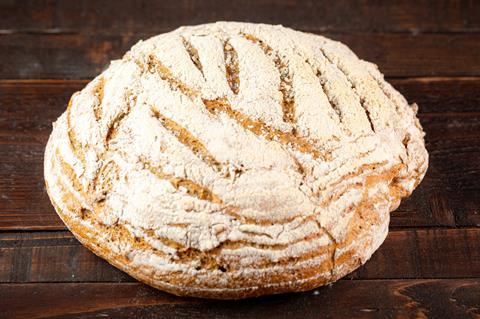 No end in sight
Anyone hoping for the issue to be resolved soon might have to prepare for disappointment. "Unemployment is now pretty much the lowest it's been since the 1970s and, according to the latest forecast, it will stay this low," says Tony Wilson, director at the Institute for Employment Studies (IES).
It's no surprise that the craft bakery sector has been caught up in a workforce-wide exodus. "We have seen a raft of skilled workers leave us during the Covid-19 pandemic for life-choice career switches to generate a better work-life balance or for salary increases, leaving the sector struggling for skilled and experienced bakers," says Smith.
"We're starting to see firms recruiting a lot more from the student population"
So, with seasoned craft bakers increasingly hard to come by, the industry might need to think outside the box, says Wilson. For example, they could take their lead from the increasing number of employers who are turning to those still in education to fill skilled and semi-skilled roles.
"We've had a massive growth in student numbers and they're at their highest level ever but actually, employment among students is still pretty low by historic standards," Wilson explains. "So we're starting to see firms recruiting a lot more from the student population, with recruiters a lot more active on campuses."
Learners to earners
Around 80 to 90 per cent of students from the National Bakery School at London South Bank University (LSBU) go into the baking sector once completing their studies, according to Dr Devon Petrie, senior lecturer in baking science.
"There are multiple factors when addressing employability within the baking sector," he says. "Within the course curriculum, every effort has been made to embed and emphasise skills, knowledge, and confidence to maximise our LSBU graduates' employment opportunities."
Course provision at the school is designed to allow for 'step on/step off' routes, which is "in keeping with changing needs of both students and industry", says Petrie. "We recognise that individual students may wish to switch between work and study at different points in their careers," he explains.
Birmingham College of Food at University College Birmingham also has a proud record of its bakery students successfully forming careers in the sector. College students have opportunities for work placements at all kinds of businesses, including craft and artisan bakeries, patisseries and cake decoration businesses, many of which lead to jobs after graduation, according to Joanne Lyons, senior bakery lecturer.
"Our employer partnerships mean research opportunities that make a genuine impact," she says. "Employers we've worked with include Hindleys Bakeries in Lichfield, and the amazing Miss Macaroon, Rosie Ginday, in Birmingham."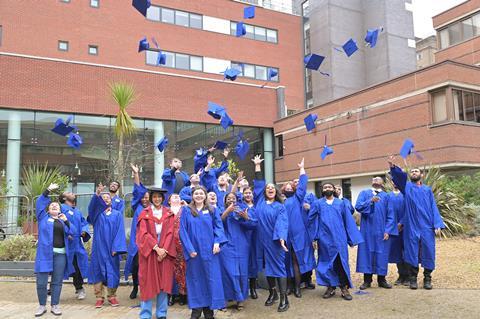 Ginday has also worked with Aston University to run Macaroons That Make A Difference programme which helps people who are unemployed or suffering with mental health issues to offer them catering, retail and market experience as well as time in the social enterprise's production kitchen.
In a similar vein, the CBA is active in supporting students looking to further their skills and careers by offering additional courses and help in finding suitable workplaces or internships, Dear says.
Bread on the table
Another potential route to negotiate around lack of experience is on-the-job training in the form of apprenticeships. "Large employers should already be using the apprenticeship levy but if you're a small employer, there is government money on the table for you to take on apprentices," Wilson notes.
Apprenticeship programmes are developed by industry experts with knowledge of what's required to become a skilled baker, according to Smith of Scottish Bakers. "National Food and Drink Training, the training arm of Scottish Bakers, can advise on how to get started and on funding available to support the training and assessment required to progress," he says.
"To move forward we must become agile, looking at apprenticeships and younger generations"
Another important aspect of on-the-job training is the career development opportunities it affords, helping with staff retention. Gail's Bakery people director Miranda Burgum says the labour shortage has made the company think "broader and more differently" about its approach.
"We've learned that to move forward we must become agile, looking at apprenticeships, younger generations and people who see baking as a career opportunity," she explains. "We've been investing into development and training with the intention to retain our teams, and 95% of our head bakers are promoted internally."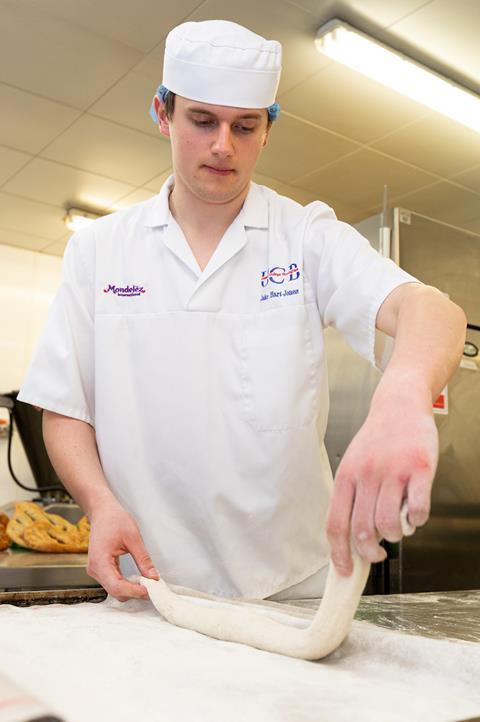 Kings of the kitchen
In an interview with British Baker last November, Gail's CEO Tom Molnar insisted that "the baker is king" at the firm, and Burgum says this philosophy begins with the onboarding process. "We invest a lot of time in their induction," she says.
"From the moment our bakers join, we wrap our arms around them for the first 12 weeks. Every new baker starts with buddy-up training, where they are trained by a head baker around our standards, quality, ways of working and compliance. This period is all about learning and there are no expectations around efficiency."
When looking to attract candidates, Wilson of IES emphasises the importance of making opportunities inclusive to older people as well as the young. "They're more difficult to reach and it's a harder sell, but older people represent the biggest untapped labour pool at the moment," he explains.
So, while experience might be thin on the ground in the craft bakery labour market, there's no shortage of potential if you cast the net wide enough and look in the right places.