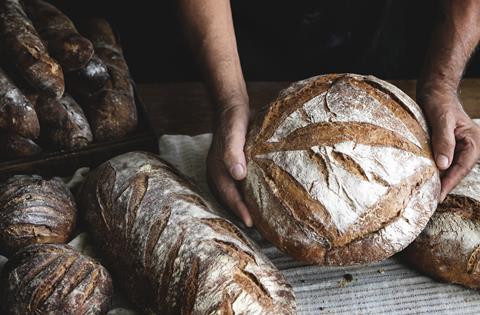 The Real Bread Campaign (RBC) has renewed its efforts to lobby the government for a review of loaf labelling and marketing laws.
Dubbed the Honest Crust Act, the Campaign has written to George Eustice, secretary of state for Environment, Food and Rural Affairs, asking him to confirm the details and timescale of the process.
It is almost two years since Michael Gove, then environment secretary, wrote to RBC saying he was "committed to looking again at the bread and flour regulations", but that this would not happen until after Brexit.
A reform of labelling regulations to require full ingredient labelling on all loaves, wraps and sandwiches, are among the things the Real Bread Campaign is calling for, as well as improved marketing regulations to prevent what it calls the "misleading use" of descriptors such as freshly-baked, sourdough, craft and artisan. This, it claims, would help level the playing field.
In November last year, the UK Baking Industry Code of Practice for the Labelling of Sourdough Bread and Rolls, also known as the sourdough code of practice, was unveiled. It proposed three definitions for labelling and marketing purposes, but RBC said it would allow producers to 'hijack' the word sourdough.
RBC's recent letter also asks for assurance that no post-EU trade deal or policy change will allow any weakening of current safeguards for people in Britain.
In the letter, RBC said it was "increasingly concerned by the prospect that a trade deal with the US could undermine current food standards and protections for people and planet that were safeguarded by Britain's membership of the EU".
Its concerns include:
The ban on flour bleaching agents and additives, such as potassium bromate and azodicarbonamide could be lifted
Loopholes that allow industrial loaf manufacturers and retailers not to declare all additives used in all loaves, wraps sandwiches etc. could be widened and perhaps even extended to permit undeclared additions to flour
More flour and/or loaf additives (including processing aids) could be added to the permitted list
The use of many more pesticides, herbicides, fungicides and other agrochemicals could be permitted
GMO cereals and other crops could be grown in the UK, GM ingredients could be used in food here and that labelling of such ingredients might not be mandatory.