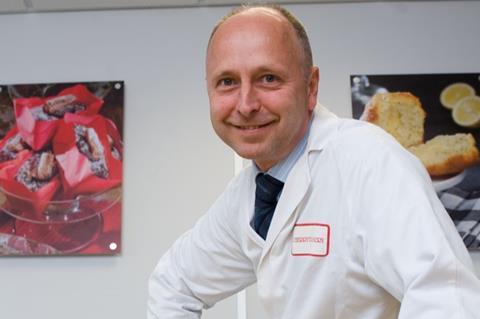 Lancashire-based Cherrytree Bakery, which was hit by the shutdown of the foodservice market, has secured a £250,000 loan to help build the business back up.
The firm supplied more than 40 million hand-finished sweet bakery products a year to coffee shop, retail and foodservice businesses before the coronavirus lockdown forced many of its customers to shut up shop.
Founded in 1984 by current managing director Gary Entwistle, the Burnley-based manufacturer is particularly known for regional favourites including Chorley Cake and Parkin. The rapid expansion of the coffee shop market saw the business develop into a major supplier of muffins, brownies, handmade traybakes, loaf cakes and mini bites.
Cherrytree said the £250,000 of funding from Barclays through the government-backed loan scheme CBILS (Coronavirus Business Interruption Loan Scheme) had helped to fund operational overheads during the Covid-19 crisis and would enable a fast return to normal trading as hospitality outlets reopened.
"The loan will enable us to rebuild the business, and to cover working capital requirements, as we look to recover from the period associated with the coronavirus lockdown," added Entwistle.
"Providing financial forecasting for the short to medium term was never going to be easy, but Barclays and Cherrytree worked closely together to get this done."