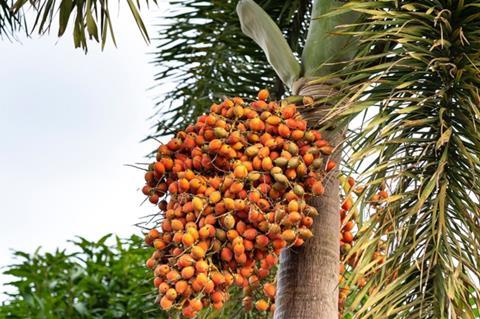 Global baking ingredients company Royal Zeelandia Group has announced plans to make its use of palm oil 100% sustainable.
The target was set out in a recent case study published by the World Wide Fund (WWF) for Nature.
Production of palm oil, widely used as a cooking oil and ingredient, has been blamed for deforestation of tropical forests, threatening wildlife such as orangutans, elephants and tigers.
Zeelandia participates in the Palm Oil Buyers Scorecard, which assesses major retailers, consumer goods manufacturers and food service companies from around the world on their performances, actions and commitments toward responsible purchasing of palm oil.
The group, which has operations in over 30 countries and sales in around 100 countries,
says it has worked closely with around 34 suppliers to convert 81 ingredients and reach 99% sustainable palm oil usage.
"Having converted most of the palm-based ingredients we buy in Europe to segregated, we will enlarge our scope of activities to the Zeelandia companies outside Europe, quantifying and assessing the volume of palm oil used by these subsidiaries and joint ventures," said David Amos, managing director of Zeelandia UK.
"We also recognise that as a leading global baking ingredients company we have a responsibility to educate others in the supply chain to work more sustainably and also look to support projects that help local communities adopt more sustainable practices and ingredients," Amos added.
Alongside its palm oil efforts, Zeelandia sells organic multigrain Panda Bread to European bakeries, with €0.05 of each loaf donated to the WWF.
According to the group, over €4.2m has been raised for projects helping to protect natural habitats as well as animal and plant conservation.
In the UK, Zeelandia recently moved to a multimillion-pound technical centre in Colchester, Essex, from its previous site in Billericay to benefit from the closer proximity to the ports of Harwich and Felixstowe.