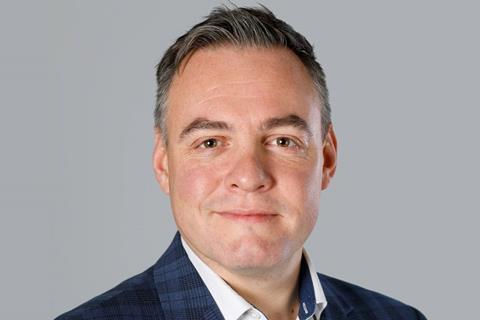 Food-to-go specialist Around Noon has named Marks & Spencer veteran Dominic Darby as its technical and innovation director.
The Northern Irish firm, which supplies sandwiches, wraps and salads to a range of clients across the UK and Ireland, has grown recently through acquisitions and expansion.
In his new role, Darby will be responsible for leading on the quality, food safety, integrity, and legality of products sold, as well as delivering product development and innovation strategies.
The company said he would "drive a best-in-class culinary-led approach that produces great food, drives disruptive innovation in the market and helps Around Noon meet their customers' ambitions".
Darby has a degree in food science from Queens University Belfast, and a master's degree in agri-food business development from Ulster University. He has worked in the food industry for 20 years, beginning his career with M&S as a food technologist, then spending four years at Finnebrogue, before working as head of sales & business development at Queally Group.
He returned to M&S, spending seven years as head of food technology and innovation before setting up consultancy business Bread and Butter Consulting.
"What Around Noon has achieved in the past few years is nothing short of phenomenal," said Darby. "I wanted to join a company that shared my values of innovation, integrity and excellence. Their achievements are testament to their passionate team, and I can't wait to help them build on their strong growth."
Around Noon recently acquired London-based The Soho Sandwich Company in a move that took the combined business to 800 employees and an annual revenue of more than £80m.
Last month, it announced it would be opening its sixth site, a 30,000 sq ft factory on the Slough Trading Estate that would create 200 new jobs once operational.
The expansion followed the business securing major contracts in the travel, foodservice, retail, and coffee sectors including supplying own-label sandwiches to M&S stores in Ireland.