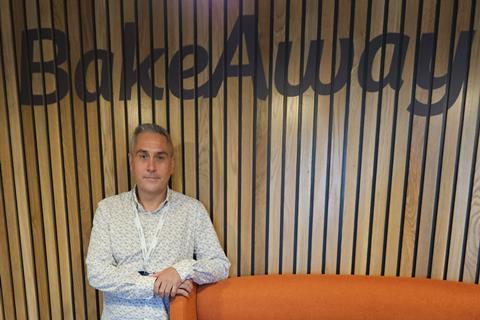 Pastry and dough manufacturer BakeAway has named Marc Garcia as its new UK operations director.
He joins the Northamptonshire-based company after streamlining operations and driving efficiency for two years in the same role at confectionery supplier Barry Callebaut.
Garcia brings extensive industry knowledge and 30 years of experience in leadership of manufacturing brands to BakeAway, which bills him as the ideal candidate to further elevate its growth in the UK market.
"I jumped at the opportunity to work for BakeAway, especially during this period of growth for the organisation," said Garcia. "I consider myself fortunate to lead BakeAway during this pivotal phase, with a focus on investing further in our people, buildings and machinery, as they are the backbone of our success."
Garcia claimed to have developed a "passion for continuously striving for excellence" ever since being awarded Apprentice of the Year during his first year at work.
"This mentality has remained with me throughout my professional journey, and I look forward to bringing this same passion and dedication to BakeAway. I was made to feel part of the family from the minute I walked through the door at BakeAway. It also helps that I love baked goods, particularly the Cornish pasty," he added.
BakeAway supplies grocery retailers with own-label products including puff pastry, shortcrust pastry, pizza dough and cookie dough, as well as branded chilled and frozen pancakes such as its dairy-free HFSS-compliant OaYeah range, which launched earlier this year.
Having started out as a family business in 2010, it was acquired by the Cérélia group in 2016 and moved to a brand-new 92,500 sq ft factory in Corby four years later.
The company's purchase of frozen pastry specialist Jus-Rol from General Mills in 2021 drew concern from the Competition and Markets Authority (CMA), which then ruled back in January that the merger could leave UK retailers and shoppers facing higher prices and lower quality products. Cérélia subsequently appealed against the CMA's decision.