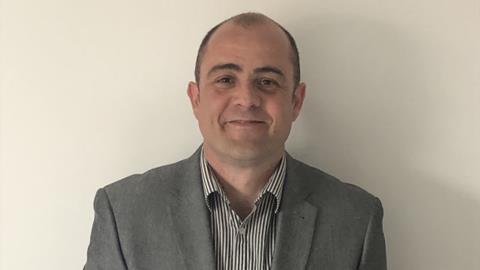 Transport operations specialist Paul Empson has joined Bakers Basco as general manager.
The company, which was founded by five of the UK's largest plant bakeries, manages the use and supply of bread baskets. In his new role, Empson will oversee its operations and recovery efforts.
He will also spearhead technological innovations, such as GPS tracking, to understand the supply chain, with a goal of further reducing equipment losses and misuse, which Bakers Basco said is rife across the UK.
Just last month, Bakers Basco warned that Britain's bread supply was at risk if baskets and dollies were not returned, particularly as the Covid-19 pandemic has increased demand for bread in supermarkets.
Before his appointment, Empson spent four years as transport operations manager for XPO Logistics on the Iceland Foods contract. He was also transport manager for 3663 First for Foodservice (now Bidfood) for 10 years, working as transport manager for the Abingdon and Bicester distribution centres before becoming regional transport controller for the south region.
"I am very much looking forward to a new challenge in my career with Bakers Basco," said Empson.
"Tracking bread baskets is a similar world that I'm used to, given that the same challenges exist with distribution, with the controls and tracking of roll cages, pallets, RU bags etc. It will be interesting to see how I can work closely with the different teams within the business, as well as our shareholders and partners, to carry on and continuously improve the great work Bakers Basco has already achieved."
The company, which was set up in 2006, has a pool of four million bread baskets and associated wheeled dollies. Currently around 25 bakeries, ranging from small to very large, pay a licence fee to use the equipment.
Joe Street, chairman of Bakers Basco, added: "We are delighted to have Paul on board with his broad experience, which will bring a lot to the company."