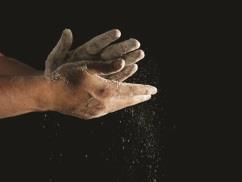 Stocks of spelt flour are in such short supply that bakers are being forced to stop making spelt bread altogether.
The shortage has been caused by a surge in global demand for the grain combined with two years of poor harvests, which have pushed prices from around £800 for a tonne of organic spelt grain to around £2,000 in the past year, while conventional spelt has risen from £500 to £1,600 a tonne.
Shipton Mill wrote to customers last month explaining that the situation was so severe that it would be limiting bakers to around half their normal order and putting up prices. The company said it would not be taking on any more new customers for spelt flour until after this year's spelt harvest in August.
East Bristol Bakery and Baltic Bakehouse in Liverpool have both been forced to stop making spelt products because of the shortages. Igor Occhiali at Ruben's Bakehouse in Twickenham, which is supplied by Shipton, told British Baker that he was baking spelt loaves to order to reserve his flour supplies.
"There is no spelt out there. I've tried to buy more flour from other millers and can't get any. It's quite incredible," he said.