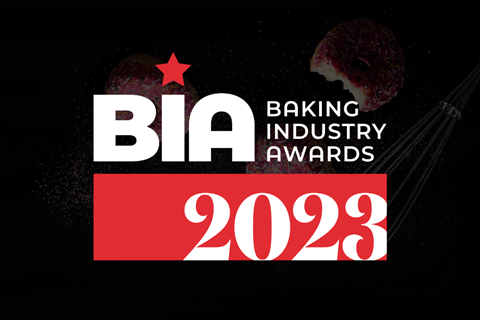 The three finalists for Baker of the Year 2023 were able to demonstrate great practical knowledge, product quality and innovation during the judging process, as well as admirable ambition in their respective bakery businesses.
The category, sponsored by Brook Food & Bakery Equipment, aims to find the very best bakers the industry has to offer.
Join us in celebrating the Baking Industry Awards finalists for 2023:
Daniel Girling, Bread Source
Daniel has taken over managing duties at Norfolk-based artisan bakery Bread Source from its founder Steven Winter, who won Baker of the Year in 2020. The business runs shops in Norwich and Aylsham, from which it supplies a range of high quality, handcrafted baked goods including bread, pastry, and confectionery.
Daniel and his bakery team say they are ferociously passionate about every single detail involved in crafting their products, from sourcing the grain through to developing the perfect dough. Their bread is made the traditional way using high quality flour, water, natural yeast, and salt with no artificial additives. Two of their products – the Breadcrumb Infinity Sourdough and the Sprouted Spelt & Grains – received Highly Commended distinctions in their respective categories at the Britain's Best Loaf 2023 competition back in April.
Judges were impressed by the hands-on approach that Daniel had taken while assuming control of operations at Bread Source, describing the new products showcased during the tasting panel as "amazing", especially the granola fruit loaf which the judges feasted on.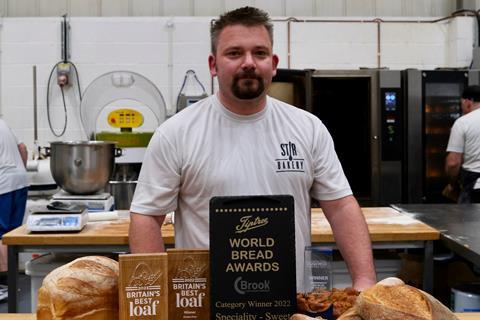 Sandor Bagameri, Stir Bakery
As head of Stir Bakery in Cambridge, Sandor is the driving force behind the business' achievements including category wins for its White Farmhouse Loaf at Britain's Best Loaf 2023 as well as for its gluten-free Smoked Beetroot & Sweet Chilli Loaf during the previous competition.
He joined Stir Bakery in February 2022 and has definitely made his mark in the 18 months since then. He was instrumental in the relocation of the bakery's production to new state-of-the-art premises, as well as led the recruitment of a team of talented bakers, cake makers, and pastry chefs to help the business achieve its growth ambitions. Sandor has also played a hands on role in developing and expanding Stir Bakery's product range as well as enticing wholesale customers to service.
The judges noted the excellent quality of products offered for tasting, which highlighted Sandor's abilities as an experienced baker.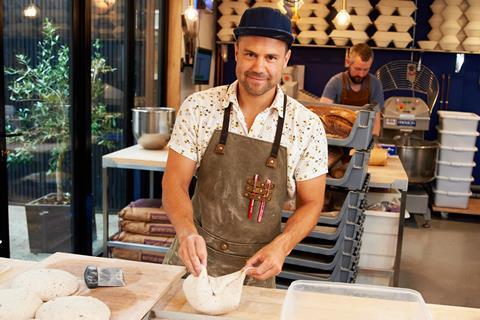 Tim Goodwin, The Street Bakeshop
Tim has achieved remarkable success since founding The Street Bakeshop in the village of Old Basing, Hampshire, just three years ago. He was named Baker of the Year 2021, and his firm picked up double honours in 2022 with the Craft Bakery Business Award and the Team of the Year Award at the Baking Industry Awards.
Being able to consistently deliver fantastic bread, pastries, and cake in a fast-growing environment is what Tim strives for and is really proud of. He frequently puts in productions shifts alongside his handpicked team, many of which he trained from scratch as they had little or no baking experience prior to joining The Street Bakeshop.
He describes himself as a driver of quality and innovation which was recognised by the judges who commended Tim on his minute attention to detail and "relentless obsession with perfection". Innovations over the past year include sourdough panettone, English muffins, and gluten-free polenta cakes.
Thanks to our category sponsor