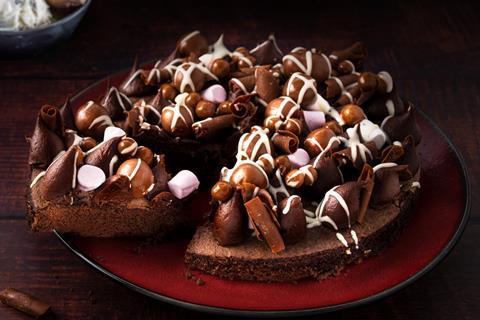 AIM-listed bakery manufacturer Finsbury Food Group has agreed to a £143.4m takeover offer from Isle of Man-based asset management firm DBay Advisors.
Under the deal, Finsbury shareholders will get 110 pence per share in cash. This represents a 23.6% premium on yesterday's closing price of 89 pence. As an alternative to the cash offer, shareholders may elect to receive a non-voting ordinary share in Bidco – the limited company formed for the purpose of the acquisition, which is owned by funds managed by DBay.
The Finsbury board has reviewed the terms of the cash offer and believes it offers shareholders with an accelerated, de-risked opportunity to realise their investment in full.
DBay – which has offices in Douglas and London – began acquiring shares in Finsbury in August 2022.
Notably, it intends to take the business private and cancel trading in Finsbury's shares on AIM as soon as possible. DBay said it strongly believes in the future potential of Finsbury but that it would be better served as a private business with a 'supportive majority shareholder and access to additional sources of both equity and debt to fund accelerated and sustainable growth'.
DBay added that the public listing and the current turbulence in quoted equity markets 'substantially inhibit its ability to pursue these growth opportunities, in particular acquisitions'.
Finsbury posted an 'encouraging' first half performance with double-digit revenue growth for the six months to 31 December 2022, but operating profit remained flat owing to inflationary pressures.
Peter Baker, non-executive chairman of Finsbury, said the business has a successful track record of delivering sustainable, profitable organic growth along with targeted acquisitions.
"For the next phase of the Finsbury Group's development the business will need to pursue strategic, transformational M&A to achieve the scale required to be successful in an increasingly competitive and demanding market place," said Baker.
"I am confident that Finsbury will thrive under DBay's stewardship in the private market, with access to DBay's investment and operational support to pursue the current strategy of scaling Finsbury's buy-and-build M&A in the future."
Chief executive of DBay Alexander Paiusco added: "We have been supportive shareholders of the business for over a year and have been impressed with the management team during our ownership, but we strongly believe Finsbury would benefit from transformational M&A including international expansion and this would be better achieved in private ownership without the barrier of the current listing.
"We look forward to working with Finsbury's management and employees to accelerate Finsbury's strategy and unlock the long-term value in Finsbury for all stakeholder," added Paiusco.
Finsbury has a diverse product portfolio and manufactures cakes, bread, and snack products for the major multiples and foodservice channel. According to its website, it runs eight manufacturing facilities and bakery companies including Nicholas & Harris, Memory Lane Cakes, and Ultrapharm, as well as one distribution firm.
In January this year, it added Lees Foods to its line-up after acquiring the Scottish snowballs, meringues, and teacakes supplier.