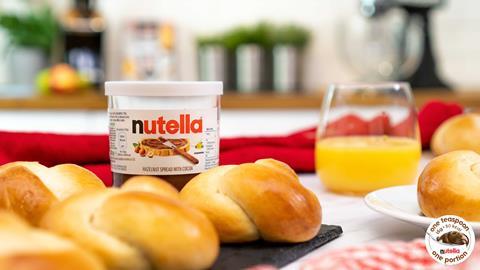 Nutella has tapped into the home baking boom with the launch of a Brioche Bun Baking Kit.
The Ferrero-owned brand partnered with baking kit specialist BakedIn for the kits, which are available as part of the BakedIn Baking Club online with an rsp of £9.99.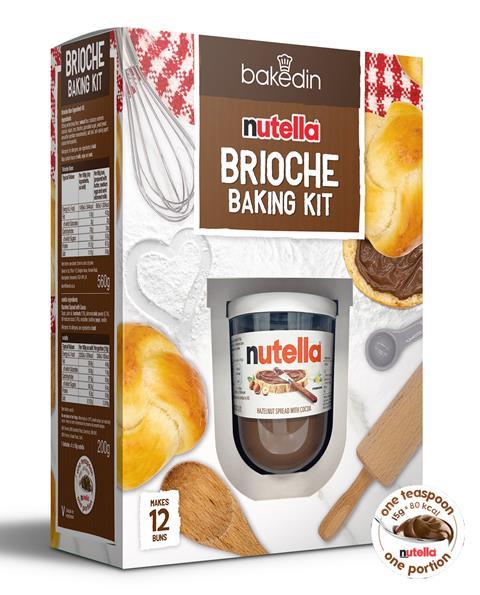 Each kit includes the dry ingredients to make 12 brioche buns along with a 200g jar of Nutella. Consumers are required to add milk, water, eggs and butter.
"The popularity of home baking exploded in recent months, with the term 'baking' mentioned in posts 130% more than over the last three months than in the previous period," said James Stewart, marketing director at Nutella UK, who noted a 34% increase in Nutella sales over lockdown.
"This great partnership provides a new and innovative way for consumers to experience one of our most iconic products in the perfect 15g portion. The launch of this kit will bring high quality baking direct to consumers and shows Nutella's versatility in exciting new recipes."
Joseph Munns, BakedIn founded, added "As a growing start-up, we're extremely excited to partner with Nutella to create this delicious baking kit. We know consumers are turning to baking more than ever; membership to our subscription baking club grew 1200% during lockdown."
A host of other brands have jumped on the home baking bandwagon in recent months. Roberts Bakery, for example, unveiled its first-ever home baking kit as part of a new online shop.