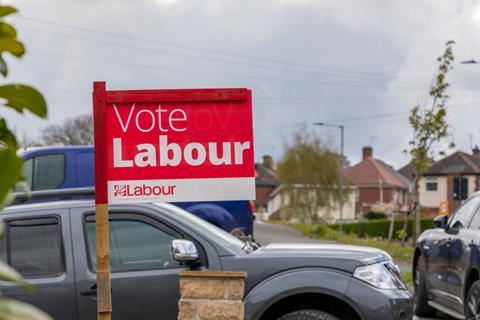 The Bakers, Food & Allied Workers Union (BFAWU) has disaffiliated from Labour in a row over the direction of the party under leader Keir Starmer.
Delegates of the union voted to sever the historic ties with Labour during a special recall conference following Starmer's refusal to back a £15-an-hour minimum wage, rule changes for leadership elections and a political row that saw BFAWU leader Ian Hodson reportedly threatened with expulsion from the party.
The disaffiliation means the BFAWU, whose link with Labour dated back to 1902, will no longer donate funds to the party and will not be represented on its decision-making bodies such as the National Executive Committee.
"The decision taken by delegates who predominantly live in what's regarded as Labour red wall seats shows how far the Labour party has travelled away from the aims and hopes of working class organisations like ours," a union statement said.
"Workers in our sector, who keep the nation fed, are relying on charity and good will from family and friends to put food on their tables. They rely on help to feed their families, with 7.5% relying on food banks, according to our recent survey. But instead of concentrating on these issues we have a factional internal war led by the leadership," the statement added.
However, the BFAWU emphasised that its disaffiliation with Labour did not signal a step back from the political stage. "It means we will become more political and we will ensure our members' political voice is heard as we did when we started the campaign for £10 per hour in 2014," the statement said.
"Today we want to see £15 per hour for all workers, the abolition of zero hours contracts and ending discrimination of young people by dispensing with youth rates."
The current National Minimum Wage is £8.36 an hour for workers between 21 and 22, and £6.56 an hour for those between 18 and 20. The rate for under-18s is £4.62 and apprentices are paid a minimum of £4.30 an hour. The National Living Wage for workers who are 23 and over currently stands at £8.91 an hour.