It's no secret that health is at the top of the agenda for many consumers in 2022. So, for bakers looking for inspiration for new product launches, the following trends offer an excellent start, says Delice de France.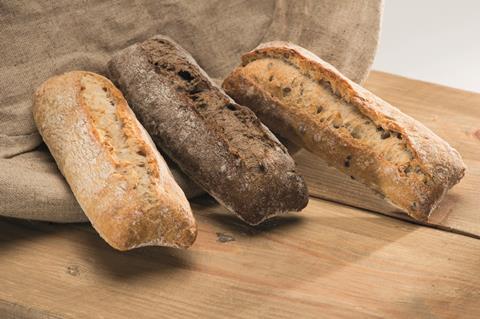 Reduced sugar
42% of consumers want to reduce the amount of sugar they consume in their diet, according to Ingredion1. That is why reduced sugar claims are gaining traction in the market.
Reducing the amount of sugar in bakery fillings can potentially help your industrial bakeries to tap into this growing global health and wellness trend.
Longer shelf life and frozen bakery products
Due to the recent worldwide pandemic, consumers are looking to reduce trips to the supermarkets, and bread products are among those people like to keep stock of in their homes in case supply diminishes, thus giving opportunity for products that have a longer shelf-life. When it comes to bread and baked goods this often takes the form of frozen bake-at-home products.
Plant-based diet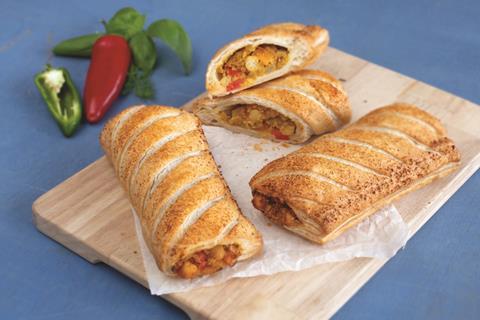 48% of UK adults are trying to cut down on meat2, according to Lumina, and consumers are increasingly moving towards plant-based and flexitarian diets. The flexitarian diet is a style of eating that mostly focuses on plant-based foods but does allow animal products in moderation. For the baking industry, a fully plant-based diet means not using eggs, butter and cream, yet consumers also demand plant-based products that do not compromise on taste. Therein lies the innovation opportunity for industrial bakeries, to create the best-tasting plant-based products, which could make the switch towards a plant based diet much easier. At Delice de France, the company is seeing an increase in plant-based cakes, biscuits and pastries.
Flavours that boost the immune system
Innova Market Insights 2021 reports that 45% of global consumers are consuming food and beverage products that boost their immune system3. How have bakeries responded? In various countries around the world, there is an increase in the use of ginger, turmeric and citrus ingredients in baked products. Known for their health properties, using these ingredients falls in line with consumers' growing health concerns.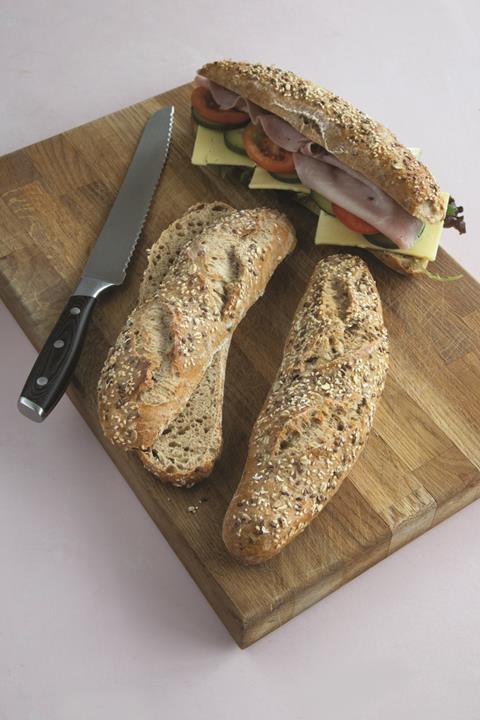 Enhanced nutrition in baked goods
Another trend in the baking industry that supports the massive health awareness movement is through healthier bread and cake options that include high fibre, protein and fruit content. Manufacturers are starting to look for suppliers who can provide more nutrient-dense ingredients. Again, this as an opportunity for industrial bakeries to continue to grow their business.
Hybrid baked products
In previous years, hybrid baked products such as the cronut and the cruffin were the stars of the show. Now, a new form of hybrid has taken centre stage. Ever wondered what would happen if a croissant and a pretzel had a baby? Well, that's how the 'Cretzel' was born. Other interesting hybrids include the 'Macaringue', a macaron paired with a meringue, as well as the delectable 'Croffle' or croissant/waffle.
How Delice de France can help customers meet these trends
At Delice de France, with our regained independence and agility since demerging from Aryzta in October 2019, our chefs, marketing and product teams are working tirelessly to launch new products that aim to satisfy consumers' constant evolution.
Our newly launched range of savoury bakery products – vegan pastry, slice, award-winning sausage rolls and pies – was a first step, quickly followed by gluten-free and vegan traybake items.
We have also recently introduced a selection of multi-seeded baguettes, ciabatta and buns.
But we also needed to support those of our customers who were facing increasing demand for fresh and wrapped products. The company's newly built bakery just does that, allowing us to bake and wrap sweet and savoury items while also limiting food waste thanks to our individual wrap solutions.
To find out how Delice de France can help you meet the 2022 bakery trends and your consumers' demands, click here or contact customerservice@ddf.co.uk
Source
1 Ingredion, The Latest i2s Brief: Insights into Acceptance and Trial
2 Lumina Intelligence, December 2021
3 Innova Market Insights, 2021