With the recently heightened focus on reducing food and packaging waste, using automated packaging to create longer shelf-life bakery products can help shoppers manage their purchasing more easily and can open up new revenue streams for bakers themselves, says Reiser.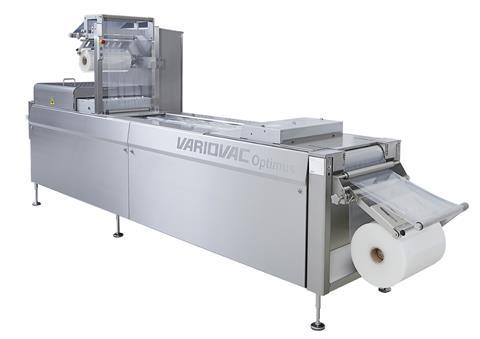 Earlier this year, an article in British Baker looking at industry forecasts for 20211 noted: "Wave goodbye to unicorns and rainbow bagels and say hello to zero waste, longer-life products and nostalgia-inducing brand collaborations."
Among these trends, several factors have converged recently to make one of them – longer-life bakery goods – more attractive than ever.
First of these is the increasing consumer focus on environmental issues, which has inspired a keener eye on food waste reduction. In fact, a report by Mintel last year noted that of the top four elements people look for in bread, 38% of respondents cited 'keeps for a long time', second only to 'wholegrain'2.
Secondly, the sheer range of breads in the market has evolved hugely over recent years, with wraps and different sandwich carriers now more evident on retailers' shelves. In part this reflects the growing ethnic diversity in the UK, but it also points to a widening interest in world foods as people have travelled more extensively and, during the past 18 months during the Covid-19 pandemic lockdowns, have replicated that by exploring world flavours in their kitchens at home.
"In the last few years, ethnic-type breads, wraps and on-the-go sandwich carriers have become increasingly popular, with a move away from typical sliced bread for sandwiches," points out James Fitch, UK bakery specialist at equipment manufacturer Reiser UK. "People are wanting naan breads, pitta breads and all sorts of different carriers – and these are the products that really lend themselves to longer shelf-life packaging."
And finally, the recent crisis in the supply chain, challenging the 'just in time' model, has prompted a greater need for bakery goods to last longer and withstand potentially lengthier transportation times – both in the UK and for overseas shipments.
As such, bakery manufacturers have begun to look more closely at how the packaging they use can help to extend the shelf-life of their products, without compromising their look or appeal.
"Given the vagaries and challenges in the supply chain at the moment, being able to provide a longer shelf-life seems to open up significantly different and more markets for customers," says Mike Carrington, packaging specialist at Reiser UK. "I wouldn't say that's true for all breads, but certainly for products such as wraps, naan breads and pittas, for example."
Longer-life is also advantageous for other products, such as part-baked breads, cake slices or gluten-free breads that might be used in homes where one family member needs to follow a gluten-free diet. So the demand in the market for packaging that can help bakery products achieve this, while also protecting them, is stepping up.
Automated packaging
Modified atmosphere and gas flush packaging with excellent seal integrity can extend the shelf-life of goods and tends to be much more robust than a typical flow wrap pack, so the chances of getting damaged on-shelf or in transit are much less, explains Carrington.
Reiser, which offers the Variovac thermoformer range of packaging machines, acknowledges that the challenges in packaging for bakery products can be different to other sectors it supplies, such as meats and cheese, pet food or plant-based products, but maintains correct specification of the automated packaging process, dependent on the company, is the answer.
"The environment in bakeries tends to be a lot warmer," says Carrington. "So, you have to make sure that you are cooling certain parts of the equipment in the right way. Typically, there tends to be more crumb and dust involved [with bakery products], so you need to make sure you're not getting crumb into the seal area, for example. You want to ensure that you are controlling the vacuum properly and not blowing dust and crumb all over the place or pulling that crumb into the vacuum pumps themselves."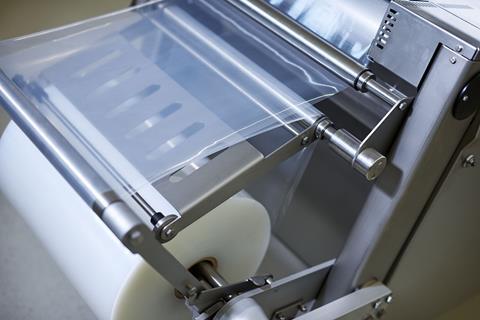 Modified atmosphere and gas flush packaging are used on the Variovac range to offer cost-effective and automated packaging for bakery. Advantages include improved shelf life, pack presentation and sealing quality. Packs in both flexible and semi-rigid format – for example trays for granola bars or cake slices – can be produced with vacuum or modified atmosphere systems as required.
"We would pride ourselves on the quality of the pack we can make on our machinery," says Carrington. "The nature of our Rapid Air forming system means we get very good distribution of the material around the pack. And we can swap format from one size to another quite easily.
"The machinery is easy to install and operate and we have a variety of machines from just 2.5 metres long up to 20 metres long. So we cover the whole gamut of requirements."
One of the beauties of the way Variovac thermoformer operates is that it ensures extremely low residual oxygen levels, thus maximising shelf life, says Carrington. "This vacuum system is particularly beneficial for products with inclusions, such as coriander naan for example.
"The whole strapline of Variovac is 'simpler, faster, better'," he adds. "It's 'simpler' in terms of overall machine maintenance and operation of the intuitve HMI. As for 'faster', the Rapid Air System gives optimum machine performance in terms of throughput and pack quality. And, in terms of 'better', the hygienic design and build quality are second to none.
"We start off with the premise that we will make the machine as simple as it can be in order to make the best possible quality pack a business needs. We have a countrywide team of engineers and provide full training so that the machines are easy to maintain and as simple to run and low cost to operate as possible… without compromising pack quality. And I think that's our biggest strength."
Case study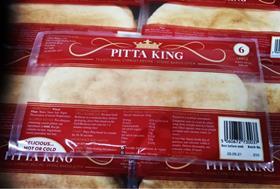 While bakery manufacturers are on board with the concept of automating packaging, the mental perception among some is that this will be expensive, says James Fitch, bakery specialist at Reiser UK. Yet the technology is always improving and becoming more cost-effective, so that even smaller manufacturers, who might previously have considered packaging automation to be out of their league, are beginning to realise that they can save costs and open their doors to new opportunities.
At Cyprus Bakery in Tottenham, London, director Marti Ahiskal says: "The Variovac has been a game-changer for us as the market for our fresh pitta bread changed due to the pandemic, the need for fresh bread decreased, and with the Variovac we were able to meet the demand for the long-life variation of our pitta bread.
"The Variovac was adapted for our needs, and we now have an amazing product that meets the new requirements of the market. It has opened new doors and new business opportunities for the company, allowing us to grow in new directions. The Variovac is an amazing investment to any company in the market for long-life products because it can easily be adapted to many different products and needs."
For more information on how a Variovac machine can help with your longer-life packaging requirements, contact Reiser on 01908 585300 or email salesuk@reiser.com.
Source
1 https://bakeryinfo.co.uk/finished-goods-reports/top-bakery-trends-for-2021-revealed-part-1/651798.article
2 Mintel, Bread: Inc Impact of Covid-19, UK, September 2020 – Base: 1,933 internet users aged 16+ who bought bread in the last month (Source: Lightspeed/Mintel)