Staying on top of trends can be a full-time job as shoppers' minds change at the drop of a hat.
Thankfully, British Baker has done the hard work for you, gathering thoughts from industry experts. In part one of three, we explore the top trends likely to play out on the bakery scene in 2021.
It pays to be on trend. But in a world of Instagram-led fads, ever-changing consumer preferences and a worldwide pandemic, how do you know what's worth tapping into?
"Predicting big hitters for the year ahead isn't easy as we make our way out of a turbulent 12 months. However, amidst the ever-changing consumer landscape we're seeing two camps form when it comes to 2021 bakery trends; indulgence vs health," says Kirsty Matthews, insights & marketing manager at Macphie.
The pandemic has made major trends that were already shaping the food and drink market even more important
Unsurprisingly, this is largely a result of coronavirus as consumers pay increasing attention to their health at a time when a pandemic is ravaging the globe while also seeking small everyday comforts.
"The pandemic, rather than kickstarting brand new trends, has instead made some of the major trends that were already shaping the food and drink market seem even more relevant and more important to people – it's given them even more momentum," says Emma Clifford, associate director – food & drink research UK at Mintel.
As such, there's an increasing focus on what baked goods can offer consumers, be it in terms of health and wellness, environmental impact or simply a feelgood moment.
So, wave goodbye to unicorns and rainbow bagels, and say hello to zero waste, longer-life products and nostalgia-inducing brand collaborations. Oh, and veganism of course – there's no shaking that.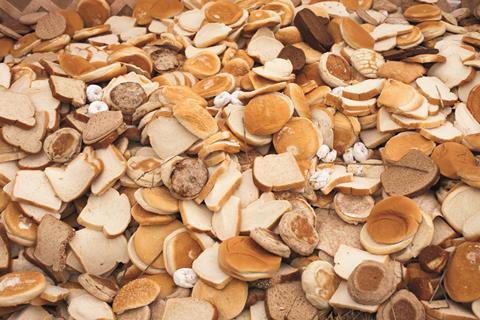 Waste not, want not
Wasted food is essentially wasted money, so as the UK enters a recession and belts tighten, businesses and consumers will be looking more closely at this issue.
Bakers of all sizes are faced with the battle against waste every day as they look to balance availability and surplus, but there are many solutions. Better planning and management often through software, for one, but also utilising tools such as the Too Good To Go app or donating to those in need.
Creating new products from surplus ones is another – one which consumers are increasingly interested in. A survey by Mintel in June 2019 found 43% of bread consumers would be interested in buying bread made using leftovers from the production process, while 38% are up for buying bread made from leftover ingredients from other food and drink manufacturing processes.
"Sustainability will be an increasing focus. Both consumers and operators are consciously looking for ways to make more of what they have to get the very most out of a product," says Stéphanie Brillouet, marketing director, Northern Europe and North America at Délifrance.
Marks & Spencer has embraced this by using leftover baguettes and boules from its in-store bakeries to create garlic bread, which is then frozen and sold. Roberts Bakery tapped into this kind of thinking with its luxury hot cross buns made with upcycled bread ferment – misshapen white loaves that otherwise would have gone to waste.
It was also a theme amongst the Innovation category at Britain's Best Loaf this year, with the winner and highly commended loaves incorporating surplus products. Gail's Bakery creates a porridge from unsold loaves, which is mixed through the dough, to create its Waste-less Sourdough.
Not all steps have to be this innovative. Reminding customers on-pack that bread and baked goods can be frozen can go a long way to improving perceptions.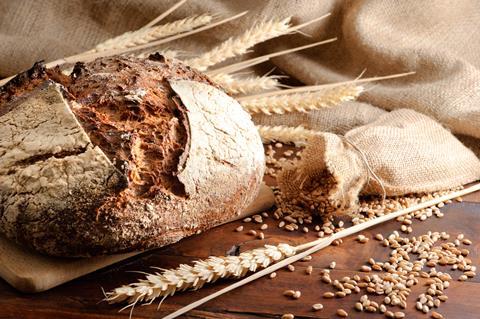 Planet organic
Organic has struggled to gain traction in the UK bakery market, but this could be about to change.
"The main reason the UK has not embraced organic produce is higher pricing," says Robert Lambert, head of marketing & communications at Ulrick & Short. "Organics are on an upward trajectory because consumer markets and mentalities have fundamentally changed in the past few years."
Cumbria-based craft bakery Lovingly Artisan, for example, made the decision to go organic during lockdown, while pastry supplier Pidy has also rolled out an organic range. EHL Ingredients has also noted higher demand for organic bakery ingredients such as flours, seeds and spices.
Between 2017 and 2019, bakery was the category with the highest number of new organic product launches in Western Europe, notes Janin Zippel, marketing segment manager, bakery at Ingredion.
Raw material availability was also a sticking point, Zippel adds, but this is also starting to change, making it easier for bakery manufacturers to offer organic products.
"The UK organic bakery market is still in its infancy. It represents both a nascent and highly exciting sector, one which is growing and will inevitably grow further," Lambert adds.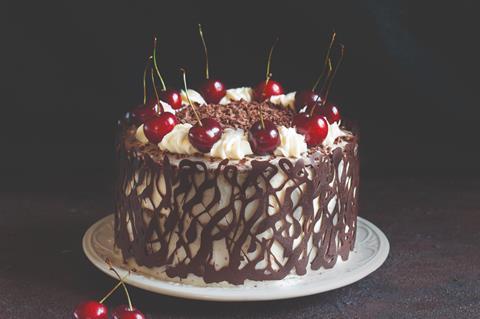 Nostalgia bites
Ah, remember the good old days? To some this means the 1960s, to others simply February 2020.
If baked goods weren't comforting enough before, adding a hit of nostalgia will definitely help.
"In the face of so much uncertainty, consumers are turning to comfort food. While restrictions on travel, socialising and eating out continue, consumers are getting their kicks from foodie indulgences, particularly treats that give a nod to happy childhood memories," says Kirsty Matthews, insights & marketing manager at Macphie.
Classics cakes have seen a huge resurgence, as have more traditional flavours – think Black Forest gateau and cherry bakewell.
Ice cream flavours, classic desserts and retro sweets are among the categories bakers are taking inspiration from. Bells of Lazonby, for one, recently rolled out nostalgia-inspired baked slices in raspberry ripple and sticky toffee variants.
"Nostalgic bakery goods deliver the same warm feeling and as we move into 2021 with Covid very much still on our doorsteps, is likely to be on consumers' agendas in the coming months," adds Michael Schofield, marketing manager at Bakels.
A recent survey by the Craft Bakers Association of its members found that 83% of respondents believe nostalgic flavours will be popular in 2021.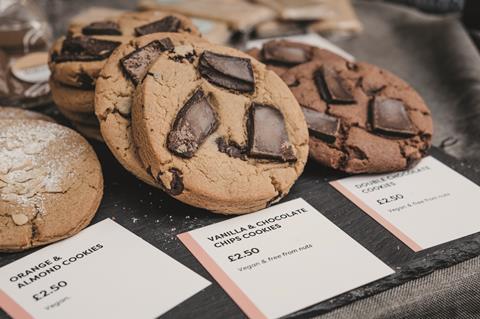 Vegan again
Appetite for vegan-friendly baked goods shows no sign of slowing down. Just look at the raft of new products rolling out in time for Veganuary.
"Plant-based options will continue to take more space in the mainstream. Consumers will expect more choice," says Kirsty Matthews, insights & marketing manager at Macphie.
Launches in 2020 included vegan empanadas and slices from Ginsters, a pork-less pork pie from Pork Farms, and a vegan curry pie from Pukka. No surprise then that 15% of all bakery product launches in 2019/20 came with a vegan positioning, according to Innova Market Insights. The rise is partly due to 'part-time vegans' or 'flexitarians' as consumers look to reduce their intake of animal-derived products.
"This is a trend that will remain a talking point for the next decade," says St Pierre Groupe co-founder Paul Baker.
Top bakery trends for 2021 revealed: part 1
1

Currently reading

Top bakery trends for 2021 revealed: part 1

2

3

4

5

6