With the growth in veganism continuing to soar, bakers could be missing out if they don't adapt their range to include a vegan offer, says CSM Bakery Solutions
As we leave Veganuary behind the impact of the growth in vegan foods is set to stay with us for the foreseeable future as the demand for vegan food and drink products continues to increase. It's more than a passing fad, it has become part and parcel of everyday meal choices throughout the UK and across all age groups.
The UK is one of the world's most vegan-friendly nations and customers are looking for products to incorporate into their sustainable lifestyles, with animal welfare, environmental topics and health becoming strong social issues with a long-term presence.
The vegan mega-trend

Veganism is now being referred to as a 'mega trend' by the media, especially as consumers are also altering their preferences in the light of the Covid-19 pandemic and are raising their focus on diet and healthy lifestyles. Utilising vegan products and adding them to the choice ensures that bakers capture a number of different audiences, including flexitarians and vegetarians. And it's not just reserved for savoury choices, it's also popular across sweet bakery products as well.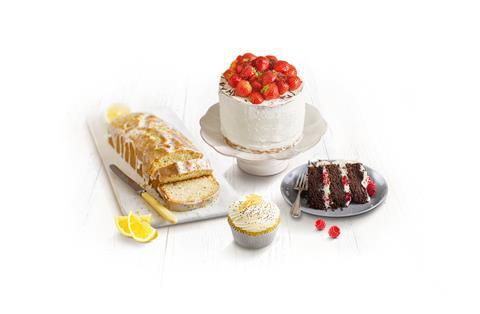 Sweet products give bakers extra scope to increase their range to include a choice of vegan items, as consumers expect to be able to purchase them. In a recent survey¹, over a third of all current bakery buyers aged 18-44 say they are interested in buying a vegan sweet treat. So, if bakery retailers don't stock these, then they could potentially be missing out on custom as 20% of UK consumers² say that foodservice outlets promoting plant-based meals is something that could help better capture their attention, while 15% say that the availability of plant-based products directly influences the choice of outlet they visit.
"One-third of all bakery buyers aged 18-44
say they are interested in buying
a vegan sweet treat¹"
In-store promotion

As plant-based products are popular all year round it's important to ensure that they are promoted in-store not just in Veganuary but throughout the remaining 11 months of the year. From window displays to counter tops to in store posters, communicate the range and quality of products. Utlise social media platforms to showcase the range of products created with impactful photography and include popular vegan hashtags. It's also key that staff are trained in the product range in terms of features and benefits and how they are made.
Including vegan products is one way to help increase footfall and sales and appeal to a wide audience base and ensure you're not left behind, with competitors sure to be stealing a march. Plant the seeds of growth with a vegan range of products and reap the rewards throughout the whole year and beyond.
Making vegan bakery achievable

During the pandemic, there has been huge growth in the number of branded vegan products and it's important that the bakery sector doesn't miss out as it looks to appeal to new and existing customers. A few years ago, it might have seemed daunting to create a plant-based range, but in 2021, bakers don't have to be fazed about how to introduce products into the range. There's plenty of scope for creativity and various flavours and additions.
The use of inclusions such as dried fruit and nuts are important to help create a bespoke range and tap into customers likes. Utilise seasonal favourites at key times throughout the year such as Mother's Day, Easter and Christmas and appeal to different audiences with different combinations. From cookies to doughnuts to cakes, brownies, loaf cakes, cupcakes and muffins… the list is endless.
Using a versatile cake mix is key, and that will help create various different formats. CSM Bakery Solutions has announced the launch of a brand-new range of vegan bakery ingredients. Available February 2021 the three new Craigmillar Vegan Bakery SKUs are all completely vegan and contain no ingredients of animal origin, meaning they can be enjoyed by consumers with vegan, vegetarian and flexitarian dietary preferences.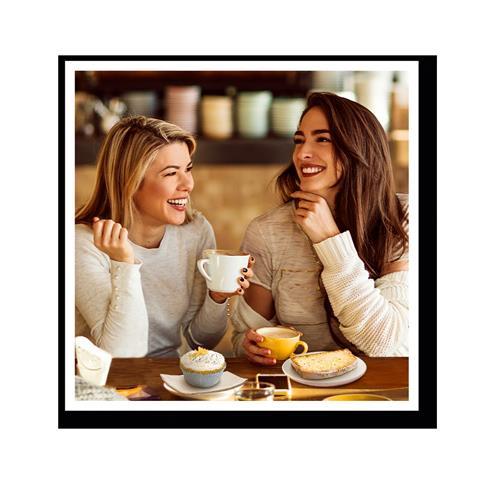 The versatile Craigmillar Vegan Cake Mix comes in two delicious flavours; Plain and Chocolate and is suitable for all types of bakes, from whole cakes and loaf tins, to individual portions such as cupcakes and muffins. The light, airy texture means that consumers can indulge in a delicious, golden treat with absolutely no compromise on taste or texture.
Meanwhile Craigmillar Lactofil Vegan is a deliciously sweet and light product that is ideal for fillings and decorating a professionally piped look. The high whipped volume means it can whip up to three times its own size, which gives the product extra value for money as a little goes a long way.
To discover more about these and other CSM Bakery Solutions products, please go to www.csmbakerysolutions.com to learn more.
Sources
¹ CSM Bakery Solutions, American Bakery U&A 2020
² FMCG Gurus, July 2020