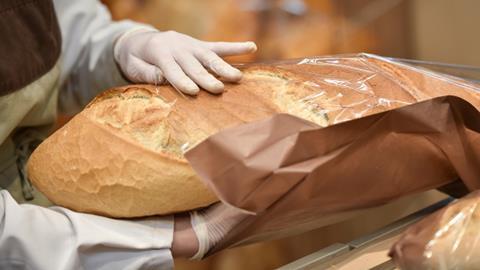 The Craft Bakers Association (CBA) has launched a Covid-19 management guide designed to help its bakers navigate the operation of shops from a health and safety perspective.
Developed in collaboration with Safer Assured – environmental health experts in the fields of infection control and legal compliance – the guide provides bakers with information on best-practice standards, safe methods and operating procedures, risk assessment templates, customisable monitoring records and signage.
Bakers will also have access to personalised advice over the phone from health and safety mentors.
Those following the standards laid out in the management guide will be able to apply to receive the new Covid-Safe UK quality mark. After a successful examination via video link to verify the required controls are in place, bakers will be awarded the mark, which can be used for a year and displayed in shop windows.
CBA members can access the guide for free via the 'My CBA' section of the website, but it can also be purchased by non-members, at £49 per site. Application for the mark is not included in the free management guide, but CBA members can access this for a reduced rate.
"While many bakeries have stayed open over recent weeks, as we move to the next phase the Covid-19 management guide will provide bakers with everything they need to navigate the pandemic from a health and safety perspective and we hope it provides some much-needed guidance and reassurance," said Karen Dear, director of operations at the Craft Bakers Association.
"Although the past couple of months have been fraught with challenges for bakers, we hope this guide helps bakers through any health and safety issues, leaving them free to focus on making the most of the opportunities that lie ahead."
The CBA represents around 500 bakery businesses in England, Wales and Northern Ireland, which have 3,000 shops on the high street, as well as wholesale companies and specialised confectionery businesses.