The nation has acclimatised to the lockdown restrictions being eased on 12 April, enjoying food and drink outside a range of hospitality premises.
Several major coffee shop chains and bakeries have re-opened their outdoor seating areas so customers can enjoy a coffee and a sweet treat in the sunshine.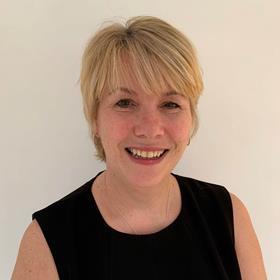 But it's not as simple as whacking a couple of table and chairs on the pavement outside the shop – licences are required, and social distancing needs to be maintained, meaning it might not be an option for every business, particularly where space is limited.
Here, Karen Dear, director of operations at trade body the Craft Bakers Association (CBA) offers advice on making the most of the situation until indoor dining can resume.
What advice has the CBA offered its members with regards to their seating areas?
We are offering our members advice around health and safety and applying for relevant licences, as well as any other topics they may have questions on, and encourage them to get in touch with any queries.
In order for everyone to stay safe during this next phase of easing lockdown, it is important for businesses to continue to follow the health & safety precautions they have adopted over the past year, and to encourage customers to do the same.
Staff should continue to wash hands frequently and must wear a mask while indoors (wearing a mask outdoors is optional). Customers should be encouraged to wash their hands often and maintain social distancing, whilst indoors and out. Customers do not need to wear a mask outdoors but must do so while inside.
To make this next phase simple, bakers can refer to our Covid-19 management guide. Developed in collaboration with environmental health experts Safer Assured, the guide contains everything bakers need to navigate Covid-19 from a health and safety perspective, including information on best practice, safe methods and operating procedures, risk assessment templates, customisable monitoring records and signage.
What does a business need for an outdoor seating area?
If there is enough space outside, cafes can apply to local councils for temporary pavement licences. This allows them to extend their outdoor seating space and set up tables, chairs and umbrellas, as well as heaters and serving counters, in the new space.
In addition to thinking about the practical side of opening an outdoor seating area, ways to make areas more appealing to customers can also be considered. Outdoor heating, coverings in case of rain showers, and decorative lighting will all have a positive impact.
What percentage of members are you expecting to reopen seating areas?
Many of our members simply do not have enough space for an outdoor seating area. Indeed, across all hospitality venues in England, Scotland and Wales, only 38% of premises have designated outdoors areas.
What are the main considerations here?
Space is a key reason why many businesses may not be able to open an outdoor seating area. In busy high streets for example, space can be limited.
Many have very successfully offered a takeaway service since the first lockdown last year and we envisage they will continue to do this until indoor seating can resume, hopefully on 17 May.