Bread & Beyond is a bakery with a difference. Set in the scenic grounds of Prior's Court school, from the outside it is unassuming but what happens inside is truly inspirational.
It is here that bakery manager Dylan Needham runs 20- to 40-minute sessions for young people with severe autism, such as Reuben (pictured above), walking them through the step-by-step process of baking. This helps give them confidence and the possibility of work placements or even paid work in the future – something from which many autistic adults in the UK are excluded.
On top of this, Needham runs the commercial artisan bakery, crafting up to 25 different types of products, from sourdough loaves made with a one-year-old Shipton Mill starter to colourful tear-and-share tomato and cheese & onion loaves. The products are used by the school's on-site caterer, sold in Budgens of Newbury and Casey Field's Farm Shop, with more listings in the pipeline. It's so busy they've had to hire a second baker, who is due to start soon.
"The social enterprise looks at the opportunity and occupational work for young people, but it has to be a commercially viable product that is self-sustaining, so we have to balance both of those," explains Lynne Doherty, head of commercial enterprises at Prior's Court.
We're also putting together a franchise model, using this site as a template, that we could take to other people
Even more so as the cost of building, equipping and staffing the bakery totals £366,000 for the first two years, with the aim of being self-sustaining after that.
Dorset Village Bakery's Steve Fudge was instrumental in the development of Bread & Beyond and it was his connections, and the aims of the bakery, that saw bundles of enthusiasm from the industry.
"The moment we started talking about Prior's Court, Bako, British Bakels and Shipton Mill were falling over themselves to be a part of the project," Needham says, noting Brook Food Processing Equipment's help when kitting out the bakery, as much of the equipment was refurbished.
Although the project is less than a year old, Bread & Beyond has its eyes on the future. First up is work to establish an accredited training programme, enabling the young people who undertake it to find work experience and potentially jobs in bakeries.
"We're also putting together a franchise model, using this site as a template, that we could take to other people," adds Doherty. "Our ambition is to have 10 sites, but there are conversations in the pipeline for two or three at the moment."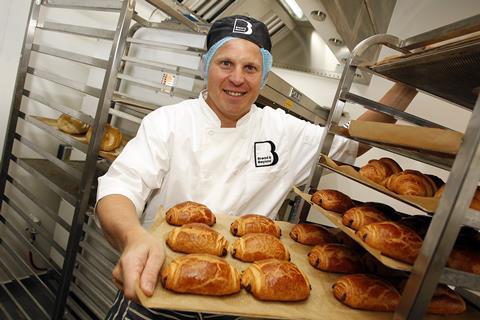 Bread & Beyond, Thatcham
Who: Dylan Needham, artisan bakery manager, Bread & Beyond
What: The commercial bakery based at Prior's Court school supports young people severely affected by autism. As well as producing preservative- and additive-free baked goods, Bread & Beyond provides them with vocational training and employment opportunities.
Where: Bread & Beyond, Prior's Court school – Hermitage, Thatcham, Berkshire, RG18 9NU
When: It officially opened on 25 January 2019, but has been operational since October 2018.
Why: Only 32% of autistic adults in the UK are in paid employment, despite over 80% stating a wish to work, according to Prior's Court. The routine processes of measuring and working with ingredients suit the learning styles and needs of people with autism. "Working with the young people and getting them into the bakery and teaching them is fantastic. There's not a dull day," says Needham.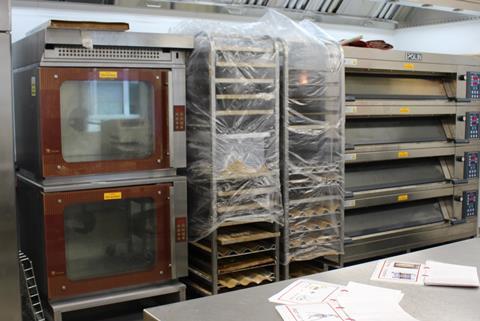 Oven: The Polin four-deck, 16-tray oven was supplied brand new. Bakery manager Dylan Needham says it is the "best oven he's ever worked with".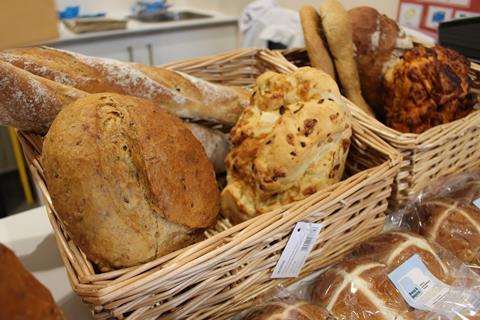 Products: Bread & Beyond has roughly 25 different items available at any one time. Staples include wholemeal loaves, sourdoughs, focaccia and seasonal treats like hot cross buns.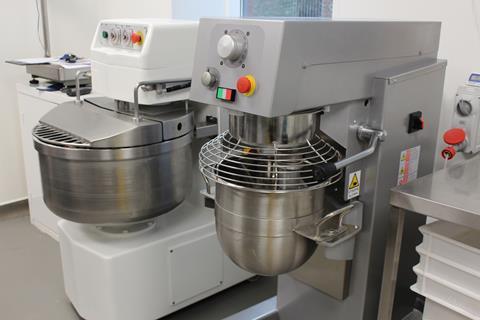 Refurbished equipment: The 64kg mixer was refurbished by Brook Food Processing Equipment, alongside a bread slicer, prover and fridge freezer. The oven and 25kg mixer are new.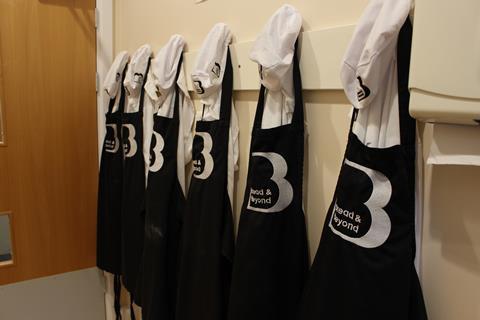 Aprons: Dressing for work is important to the young people; what they do can depend on how they feel. "It could be a full session, or just putting on a hat and apron," explains Needham.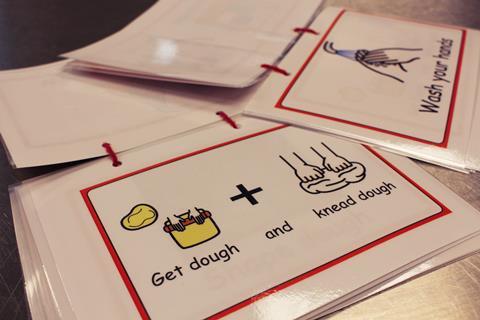 Flash cards: Visual cues are incredibly valuable for Prior's Court students and this extends to learning in the bakery, where some follow step-by-step flash cards throughout the process.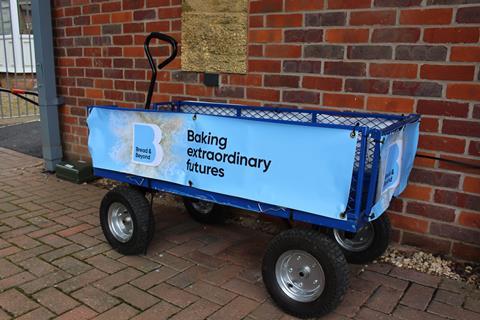 Bread cart: Students use the Bread & Beyond bread cart to deliver products across the Prior's Court site. Any surplus is used to feed animals at the countryside learning centre.