Getting a crystal ball out to imagine how the world of bakery might change over the next few decades feels like a welcome form of escapism from the chaos of 2020 and the start of 2021.
What will a plant bakery look like in 2030 or 2050? How will processes have changed? Will the end products be recognisable to consumers of today? And what about the bakers? Will artificial intelligence (AI) have taken over?
These are all questions Tony Hunter, a global futurist specialising in food, has weighed up. He is not alone in concluding that humans will be rare sightings in the industrial bakery of the future.
Accelerated by Covid-19, and possibly another future pandemic, automation will have increased significantly in plant bakeries by 2030.
"Manufacturers simply won't be able to risk being shut down by microbial infection of their staff, and consumers will start to demand 'contactless' products. Online streaming of 'people-less' factories will be a major selling point," he says.
Quantum computing, AI and machine learning combined with advance robotics will offer an unprecedented level of manufacturing flexibility, he believes.
By 2050 the whole supply chain will consist of quantum computer AIs communicating with other AIs to optimise the process, from raw materials to consumer. By then, human labour will largely be a thing of the past, Hunter predicts.
Manufacturers simply won't be able to risk being shut down by microbial infection of their staff, and consumers will start to demand 'contactless' products
Without the need for humans,factories will need less space and therefore require less capital investment in building infrastructure.
Terry Neithercut, business development manager at Unifiller, confirms the process of moving to artificial intelligence is well under way in modern industrial bakeries. AI is key to Unifiller as it has a global customer base and needs to develop solutions that cater to all skill levels and languages.
Automation is trickling down to more intricate bakery processes, she says. "While smaller manufacturers may continue to perform decoration by hand, technology is advancing to the point where robotic solutions can be provided that replace the need for human hands. This results in product consistency, repeatability and eliminates repetitive stress injury."
The Covid-19 pandemic has showcased the benefits of automation, says Alison Ordonez, director of quality and innovation at Roberts Bakery. A reduced number of workers gives better opportunity for uninterrupted production of essential goods.
"I think many business operators will come out of this crisis having recognised the need for more automation to reduce the risks of contagion spreading through their production facilities in the future. This really isn't by choice but by necessity."
Ordonez believes AI will also help predict consumer behaviour and trends. Innovation turnaround is likely to be much shorter and product lifecycles also reduced, with the block chain also coming into mainstream use.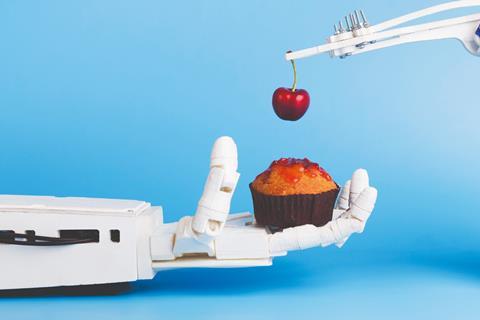 Speed of change
The real unknown is the speed of change. With many operators already embracing automation and cloud connectivity for control and consistency in 2020, the rate of change might not be as rapid as many imagine over the next years, suggests Richard Norman, national account manager specification and projects at Jestic Foodservice Solutions.
High end commercial bakery equipment already in place in the industry can have a lifespan of 30-40 years with the right service and maintenance programme.
"Many commercial bakeries have already invested in mechanical automation to maximise production efficiencies. A refinement of existing technology and processes, with software giving operators more control, is a more likely scenario."
This is a point also made by Ann Wells, commercial director of Brook Food. Polin, which Brook supplies, has been working on interconnecting systems for some time and its current BakeApp 4 system allows integration of equipment for various size operations, she says.
Technology is advancing to the point where robotic solutions can be provided that replace the need for human hands
Looking ahead 10, 20 or 30 years, integrated software will allow for better management, maintaining process quality while eliminating the need for an element of skilled human intervention, she believes. Certain kit will become redundant, with an increase in demand for machinery fit for new purposes and products.
Advances in technology come at a cost though, and that makes AI development difficult to forecast as bakeries often operate on tight margins.
"Huge investment would be necessary, and the bakery industry does not have the level of investment available compared with the likes of other industries such as pharmaceuticals," observes Martin Smith, Fritsch product manager at Multivac UK.
While basic manual skills are likely to be obsolete in bakeries in the future, he argues the drive for innovation comes from human imagination, development and planning, which canno t be replicated by a machine.
And Ordonez, at Roberts, suggests that sensory processes which involve touch, smell or sight will continue to be undertaken by people.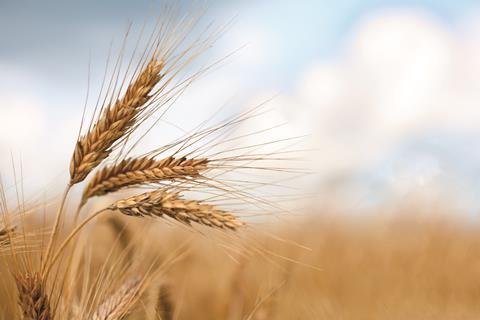 Think green
One 'macro' certainty for the future is that climate change is going to have a wide-reaching impact on the food industry.
Reduction of carbon emissions is already dictating business choices, and energy efficiency is top priority for new bakery machinery investments.
Mintel's 2030 Global Food & Drink Trends report predicts that in the next 10 years bread and bakery producers will be marketing themselves on their eco-friendly efforts and will be expected to play a bigger role in educating and inspiring consumers to be more sustainable.
We can expect to see more environmental initiatives such as the achievement by the world's largest bakery group, Bimbo, which became the first food company to use 100% renewable electricity for its operations in January this year.
Energy monitoring is likely to be built into future equipment
Cleaner energy will be a key theme for the future, with alternative heat methods such as green hydrogen used to reduce bakeries' carbon footprint, says Ordonez. "Energy monitoring is likely to be built into future equipment and key hot spots identified and engineered out of the process."
Looking to 2050, climate change will impact on harvests and change the grains we can grow, predicts Philip Bull, managing director of Eurostar Commodities.
Currently the UK climate enables us to grow grains with between 9.5% and 11.5% protein, but increased heat might allow for grains with 14% or 15% protein.
The ability for the UK to produce new seeds and grains such as quinoa may also mean a new group of locally sourced materials will become available to bakers, comments Ordonez. Genetic modification could also be a future change, with improved performance crops needed to feed the world, she speculates.
Packaging is also likely to see a significant shift as the impact of packaging taxes as well as consumer demand increases the use of non-plastic materials.
Room for everyone
With all this in mind, what does the future hold for smaller artisan bakeries?
In the short term to 2030, smaller operations will have to find a niche in order to survive, Hunter believes. Approaching 2050, the ever-decreasing costs of computing power, AI and robotic equipment could lead to a resurgence of small, local bakeries which could react even quicker to ever-changing personalised consumer needs than larger operations.
Personalisation and experimentation are USPs for smaller bakeries and shorter supply chains will mean they can dial up freshness and may be able to better exploit environment-led trends such as drastic reduction or removal of packaging in the future, suggests Ordonez.
Just as there is room for all types of bakery in today's market, there is every reason to hope the bakery world of the future will be able to accommodate diversity. It could be that changes in the industry over the decades ahead will make 2020 look like hard work.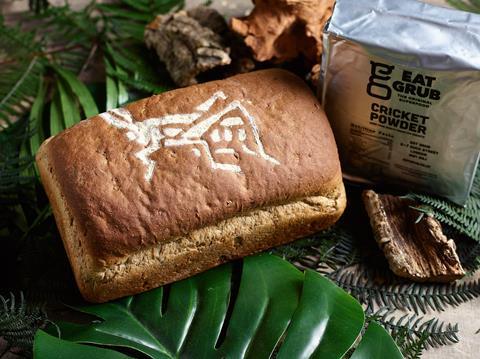 Big changes coming down the track
Anyone for air?
Air, or specifically the bacteria from CO2, will be the next big protein, according to Dr Morgaine Gaye, food futurologist, who recently worked with Asda on predicting Christmas 2030.
"By 2030, we'll be eating air in more ways than one could imagine. Industrial waste CO2 will be transformed into environmentally friendly protein through biotech innovation. 3D printing will enable us to add texture and create beautiful structures."
Multi-textural desserts and treats via olfactory senses will also be on offer, think Christmas pudding and mince pie vapours.
Insect inserts
Insect flour could move into the mainstream in the years to come.
Roberts was the first major bakery brand in the UK to create insect bread in 2019. Each Crunchy Cricket Loaf (pictured) used around 336 crickets, dried, ground and mixed with wheat flour and grains. It had more protein than standard bread and was a more sustainable source of it than animal-based protein, Roberts said.
Insects also boast nutritional credentials such as good fatty acids, calcium, iron, vitamin B12 and vitamin C and antioxidants. They're low in fat and have high levels of gut-friendly chitinous fibre found in their exoskeleton.
Precision fermentation
Lab-grown sausage roll, anyone? By 2050 many ingredients will be lab-made through precision fermentation, says food futurist Tony Hunter.
Animal meat will by then be a super-premium niche product or may even have ceased to exist. Cultivated meat products will offer lower cost, superior, more consistent taste and better nutritional profiles.
DNA diets
The ability to customise foods based on an individual's genetics may be the next frontier for 2030.
Nutrigenomics focuses on the relationship between genes, nutrition and health. It seeks to promote activity of 'good' genes and suppress it in 'bad' genes.
Tate & Lyle's Cakes of the Future report suggests that in 20 years DNA-specific desserts could be devised using a comprehensive genetic profile of 60 different biomarkers like metabolism and heart health and delivered via an individual's AI-connected devices.