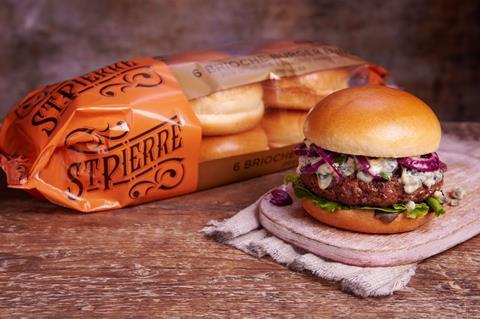 St Pierre Groupe has deployed Infor's CloudSuite Distribution Enterprise software to get to grips with increasing unpredictability in the supply chain.
The digital solution was selected by the brioche specialist based on its ability to scale, its dedicated food industry-specific capabilities and its multi-currency operations, the company said. Easy integration with St Pierre Groupe's other core systems and overall value were also key, it added.
Following a remote deployment of the system by managed services supplier Anthesis, St Pierre Groupe said it now has access to granular data on sales and costs that allow it to view variability more clearly and analyse its most profitable regions and business lines.
"The business had been growing exponentially, particularly in the US, but was operating without an integrated financial and multi-country capability," comments Rachel Eade, finance and operations director at St Pierre Groupe.
"Our supply chain was being managed on MS Access databases resulting in a lack of visibility, which is of course essential for international trade. As a business, this gap in our back office had become untenable. We knew that we needed a platform which would free up colleagues from transactional tasks, primarily to accelerate decision-making and improve customer service," Eade added.
St Pierre Groupe engaged Anthesis to help choose the best platform for its needs and identified a requirement for enhanced intelligence, greater analytics for budgeting, and forecasting to better understand challenges across supply and demand.
"The Infor team did a great pitch and demonstrated excellent planning capabilities within the system, which really impressed us," Eade said. "Anthesis came with a wealth of experience and instilled us with a huge amount of confidence. The fact that the implementation went well, and went live on time, is testament to this.
"Anthesis has brought value to the project and its team of consultants continue to support us well. When we've had to change a business process, for example when needed to hold stock in the US, Anthesis helped us to navigate that and redefine processes to accommodate the change," Eade added.