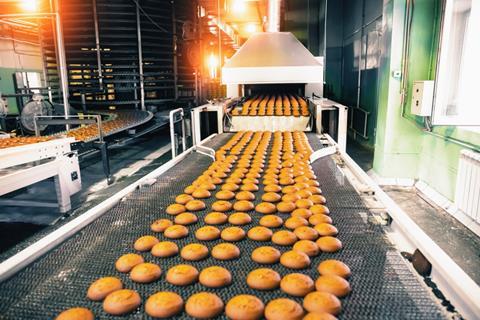 British Baker's webinar on 'How to optimise bakery production for the post-Covid era' is just one day away.
The online event, sponsored by IFF, takes place on Tuesday 8 June at 1pm GMT and is free to attend – all you have to do is sign up via the dedicated webpage.
Need more convincing? Here are five reasons to tune in:
Get practical advice on how to make your operations more efficient
Kicking the webinar off is internationally renowned bakery expert Stanley Cauvain, director of BakeTran. Having worked with plant bakeries across the globe, Cauvain will be taking us through the different approaches to maximising product yield while keeping costs down. Key areas of exploration as part of the presentation include: 'is automation the answer to bakery efficiency?', 'how can manufacturers make the most of existing equipment?' and where to start with data collection.
Find out what part ingredients can play in cost optimisation
Ingredients expert Peter Thomson, senior applications specialist and global knowledge team lead, IFF Nourish, will explore the role ingredients can play in bakery efficiency. Through the use of case studies, he will highlight those that can help to address market needs such as reducing the dosage of raw materials and minimising waste in the supply chain.
Get your questions answered by industry experts
Following the presentations, the audience will be able to put their questions to Cauvain and Thomson as part of a live Q&A. Moderated by British Baker editor Amy North, this valuable opportunity will allow anyone involved in the production of baked goods to get answers to those niggling questions. Questions can be submitted at any time throughout the event but those who already have burning questions can enter them when signing up.
Find out what the industry wants to know
The Q&A portion of the webinar is also a great opportunity to find out what your peers are looking into, the questions other bakery companies need answers to and potential future developments. It is sessions such as these that can spark ideas, collaboration and more.
Watch on-demand following the event
Can't make the live event on Tuesday 8 June at 1pm? Don't worry, the webinar will remain available to watch on-demand for three months meaning you'll still be able to get all the information and expertise but at your convenience.
So don't miss out! Sign up to the webinar here.