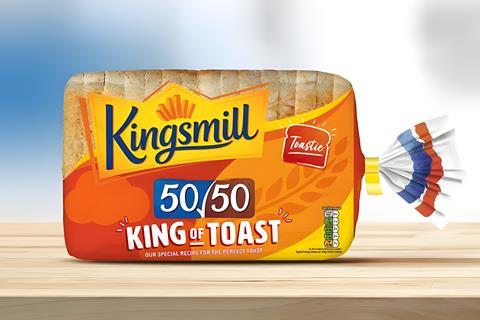 Recovery of Allied Bakeries and a particularly strong performance from AB Mauri have helped lift owner ABF to double-digit sales growth for its latest financial year despite 'challenging inflationary conditions'.
Revenue for ABF's grocery segment – which includes those for Allied's brands Kingsmill, Allinson's and Sunblest – rose by 12% (in actual currency) to £4.2bn for the 52 weeks to 16 September 2023, compared to the £3.7bn recorded during same period the previous year.
Adjusted operating profit increased by 12% to £448m with adjusted operating profit margin staying exactly the same as 2022 at 10.7%.
Without stating specific figures, performance of Allied Bakeries was said to have improved considerably due to higher volumes, stronger pricing and operational improvement, reducing its financial losses as a result.
ABF noted that its grocery revenue had shown higher year-on-year growth in the second half (12%) than the 10% reported for the first half back in April. It noted the difference in the growth rates predominantly reflected the lag between the input cost inflation of the prior year and the first half of this financial year and the time taken to implement pricing. As this year progressed, inflation abated somewhat, it added.
The business also stated that it would be continuing to work on improvements to the financial performance of Allied Bakeries, while admitting that its Ryvita crispbreads brand continues to underperform but had enjoyed positive early results from investing in a brand relaunch.
ABF's ingredients business – which includes yeast and bakery ingredients supplier AB Mauri – fared even better this time around. Sales went up 18% to £2.2bn, adjusted operating profit leapt a remarkable 35% to £214m, and margin increased from 8.7% in 2022 to 9.9% for FY2023.
AB Mauri was highlighted by its owner as having delivered a very strong performance, particularly in the US. Price increases lagged behind cost inflation but as customer contracts came up for renewal, they were repriced.
Demand for yeast remained good, noted ABF, both from industrial bakers and from consumers who returned to home baking during the pandemic.
ABF chief executive George Weston revealed that, at the outset of this financial year, the business had been facing very significant economic challenges caused in part by major geo-political events. "Looking back on the year," he added, "it is clear to me that the Group performed extremely well and is as a result now well positioned for the year ahead."