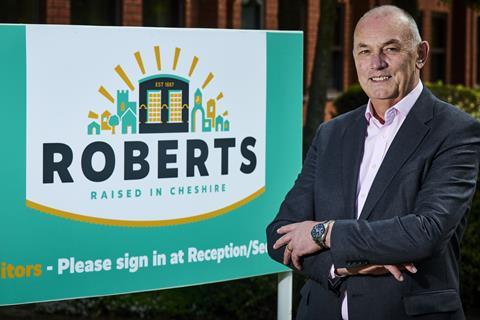 Roberts Bakery has revealed major plans for its production sites, including the relocation of its biscuit manufacturing business and a significant rebuild of its two other bakeries at its Northwich HQ in Cheshire.
The move is described by the business as the 'most important operational overhaul in decades'.
Plans come after a fire ripped through part of the Northwich site in June this year. The blaze impacted two manufacturing plants at the site, which produced branded and non-branded lines. At the time the business said it was working on a supply plan to minimise disruption to customers, noting it had the use of one bread plant and the biscuit bakery in Northwich and a morning goods site in Ilkeston in Derbyshire, which were not impacted by the fire.
Now, the Little Treats biscuit production will be moved to Winsford, four miles from Northwich, to create a 'Centre of Excellence' for biscuit production. Existing plant equipment will be moved across to the new site and installation of a new robotic capability will be fast-tracked in line with the firm's ambitions. The building will also provide storage capacity for finished products and raw materials.
The move will help Roberts maximise control of the remaining bakery plants in Rudheath, improve operational layout, and create a 'Centre of Excellence' for bread in Northwich, it said.
The Ilkeston site in Derbyshire will continue to focus on artisan and specialised bread products and also become a 'Centre for Excellence' for speciality breads, Roberts added.
The decision is expected to ensure job security for all employees across the three sites and deliver a positive future for the business while helping to support Roberts' brand repositioning, which celebrates its regional roots and heritage. Frank Roberts & Sons has a turnover in excess of £90m and employs more than 730 people across its operations.
"This is a significant investment plan which will allow us to rebuild and revitalise the company and make sure it is fit for the future," managing director Bill Thurston said.
"The business has shown terrific resilience in recent months and we are indebted to the Roberts family, financial backers, key stakeholders and our people who believe in this brand. Now is the time for a new chapter in our 130-year history."
Baking industry veteran Thurston joined the firm last year. His appointment coincided with the business securing an £18m cash injection, which would allow it to invest in equipment to meet its growth plans and improve existing site and plant capabilities.