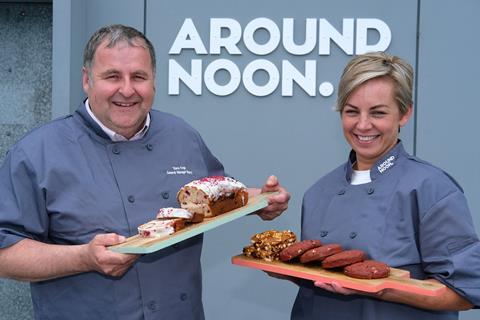 Newry-based Around Noon is investing more than £500,000 to quadruple the size of its bakery due to increased demand from customers.
The investment will see the bakery, which produces cakes, muffins, pastries, brownies and scones for own label ranges as well as its own Sweet Things brand, acquire and expand into the 10,000 sq ft unit next to its existing premises at Greenbank Industrial Estate. It will also purchase new machinery to equip the space which it said will 'significantly expand the bakery's capacity'.
"Around Noon bakery continues to go from strength to strength, experiencing growing demand from new and existing customers," said CEO Gareth Chambers. "The investment we are making will allow the bakery to significantly increase capacity and enable it to produce a wider range of products."
It currently supplies several well-known high street retailers and independent stores in Northern Ireland, the Republic of Ireland and operators within the travel sector in the UK.
Around Noon was established in 1989 making sandwiches for local businesses in Newry, Northern Ireland. It now has four manufacturing sites, including one in Slough, where it produces sandwiches alongside other food-to-go items as well as sweet bakery treats.
The Sweet Things branded line-up features 'kickass cakes' including banana bread, tea brack and a raspberry & coconut log, 'slammin slices' with apple tart, caramel and flourless raspberry & almond variants as well as brownies.