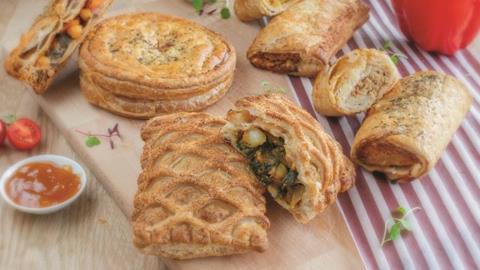 Organic revenue at Aryzta's European operations fell by 21.8% for the first half of its financial year.
In its H1 results the business revealed that revenue had declined to €631.7m (£453.6m) for the 26 weeks ending 30 January 2021 with underlying EBITDA falling 39.1% to €59.1m (£42.4m).
Volume declines were the main driver behind the drop, Aryzta said, as Covid-19 restrictions and lockdowns continued to impact the region, particularly those geographies operating in the foodservice channel. Retail and quick service restaurants (QSR) proved to be more resilient, it added.
However, the firm said H1 revenue and EBITDA performance was 'ahead of expectations'. Total group revenue fell 22.4% to €1,285.9m (£923.4m).
This improved performance reflects cost reductions through the simplification of the business model and reporting structure, it added. Management at the frozen bakery specialist took decisive action to maximise cash and reduce costs after it reported a net loss of €18m for the 2020 financial year.
It comes as Aryzta signs a disposal agreement for the North American businesses for $850m (£610m) to an affiliate of Lindsay Goldberg LLC. It marks an 'important milestone' in rebuilding the company, it said, as it had set a target of €600m to €800m of proceeds from selected assets disposal to 'reduce debt and repair the balance sheet'. The sale of businesses in Latin America remains a focus, it added.
"Today's results highlight the significant progress achieved as a result of our strategy to simplify the business and to de-risk the balance sheet with the sale of our North American business for $850m," said Aryzta chairman and interim CEO Urs Jordi.
He added that the progress to date validates the "overwhelming shareholder vote for change" and the renewed board's decision to reject the proposal to sell the entire business.
"We can now focus on delivering the necessary operational improvements and returning to organic growth as we leverage the significant broad bakery experience to improve shareholder returns. Delivery of our targets will ensure we rebuild trust and credibility with investors, lenders, customers, suppliers and employees as both are in need of repair after years of disregard," Jordi added.
Board changes
Former CEO Kevin Toland exited the business last year leading Jordi to step into the role while a permanent replacement is found. The management shake-up also saw Jonathan Solesbury made interim CFO following the departure of Frederic Pflanz, as well as the appointment of a chief restructuring officer and chief transformation officer.
"The renewed board now consist of strong bakery, finance and turnaround expertise which will greatly assist the company on its way forward. Significant senior management changes have been made to execute the strategy. Aryzta now has a much more agile and lean organization in place which will positively impact the value creation objectives of the Board," Aryzta stated.