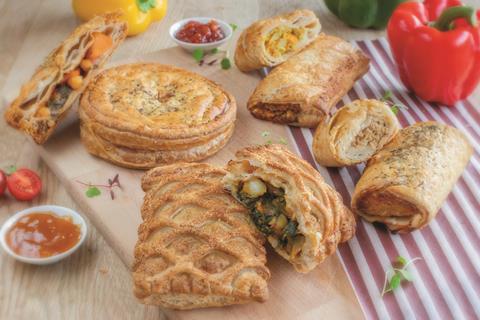 Management at frozen bakery specialist Aryzta have taken 'decisive action to maximise cash and reduce costs' as the business reports an €18m net loss for the 2020 financial year.
This will include a move to a simplified business model as well as examining all offers or expressions of interest to purchase all, or parts, of the company, new board of director chair Urs Jordi revealed in a letter to shareholders as part of its 2020 Annual Report and Accounts.
It comes as the business reported a revenue decline of 13.4% to €2,931m for the full year to 1 August 2020. Its European division, meanwhile, suffered a 12.7% decline to €1,418m.
In addition, the net loss of €18m was a stark difference from the net profit of €74m in 2019.
Covid-19 had a 'material impact' on its full year 2020 results however the firm has recorded gradual improvements in monthly revenue, it said. Improvements have also been seen in the quick service restaurant channel, but foodservice remains subdued due to continued restrictions in key markets.
"Nevertheless, the company has kept a strong liquidity position through the crisis and at year-end. We will explore all strategic options available, internal and external, acting in the best interests of Aryzta and its stakeholders, and in this process we will continue to evaluate all unsolicited expressions of interest received," said Jordi.
"I am fully convinced that Aryzta has great potential and we will do our utmost to put the company back on the road to success."
Former Aryzta executive Jordi was appointed as chairman on 16 September at an extraordinary general meeting, taking over from Gary McGann. The appointment followed opposition from some shareholders over proposed candidate Andreas Schmid, formerly of Barry Callebaut.
Armin Bieri and Heiner Kamps were also elected by the shareholders as non-executive directors to the board, while Kevin Toland was not leaving him to focus on his role as group CEO.
The renewed board now includes 'extensive bakery expertise, industry contacts, financial know how and business experience' to help Aryzta gradually reduce the excessive level of debt it has.
It follows a turbulent few months for the firm which has seen shareholders call for, and ultimately receive, a major shake-up of the board as well as production halted at eight bakeries and nearly a third of staff furloughed owing to the impact of Covid-19.