Big bakery players have posted positive figures in recent trading reports while also acknowledging challenging conditions with squeezed household budgets.
Here's a round-up of the financial progress made so far in 2022 by Bakkavor, EG Group and Greencore: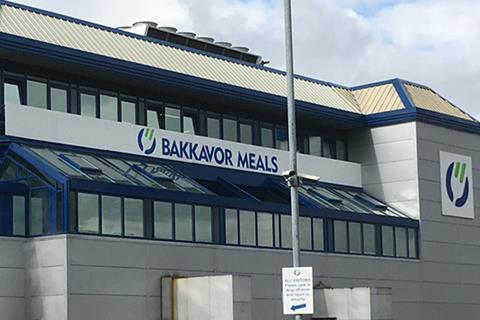 Bakkavor
First-quarter UK figures for sandwich, dessert and pizza manufacturer Bakkavor showed an 8.7% rise in both reported revenue and like-for-like revenue (£407.4m for both).
The growth in UK like-for-like sales was driven by 'price and good volumes against a period [in the previous year] impacted by lockdown', Bakkavor said.
Commenting on the figures for the 13 weeks to 26 March 2022, CEO Agust Gudmundsson described the group's start to the year as "positive", and observed that "successful price recovery" had helped to offset the impact of inflation in the period.
The group also noted that further price increases in the UK market could have some impact on volumes but the 'category breadth and strong pipeline of innovation' mean it is well placed to underpin growth.
"Despite further recent increasing pressure on household budgets, we are highly focused on driving volumes across our categories and further strengthening our customer relationships by bringing innovation to our product ranges," said Gudmundsson. "We remain confident in our medium-term growth opportunity, both in the UK and internationally."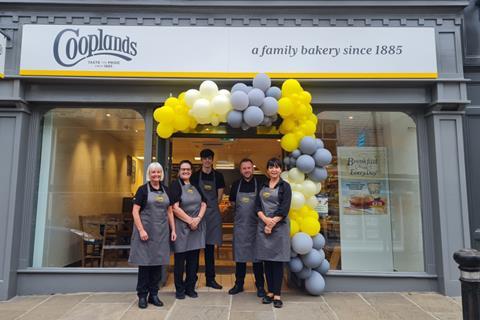 EG Group
Cooplands owner EG Group has reported 'strong performance' for its foodservice operations in the first quarter of 2022, with gross profit increasing by 54% year on year to £139m for the three months to 31 March 2022 – representing a 20% rise on a like-for-like basis.
Growth in foodservice continued to be supported by the group's pipeline of openings and investment in EG's existing estate, it added. Overall group EBITDA for Q1 increased by 2% to £214m on a reported basis, primarily driven by continued growth in foodservice.
The group, which completed its buyout of the Cooplands bakery chain last year, said its strong performance in foodservice was supported by UK acquisitions from 2021 that contributed £32m of gross profit across the quarter, while the business continued to benefit from ongoing investment and the rollout of new sites including proprietary brands and franchise partnerships. EG – which also operates petrol stations and forecourts – opened 21 foodservice outlets in the UK and Ireland during the quarter, including Greggs, Cinnabon and Sbarro sites.
Zuber Issa, co-founder and co-CEO of EG Group, said the momentum "serves to underline our belief that foodservice represents the biggest opportunity for EG Group globally".
"The outlook for the year remains uncertain with household budgets already coming under significant inflationary pressure. However, we remain confident that the geographic diversity of our business and our highly complementary operations will continue to underpin our resilience and allow us to outperform the wider market," Issa added.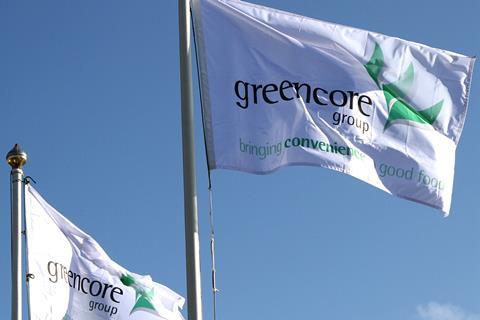 Greencore
Sandwich giant Greencore has posted a 33.6% rise in group revenue in its latest half-year results, with a total of £770.8m in sales for the 26 weeks to 25 March 2022.
Pro forma revenue in food-to-go categories increased by 48% year on year and was approximately 8% above equivalent pre-Covid levels in H1 2019. The group achieved adjusted operating profit of £17.2m for the half year, compared with £0.2m for the corresponding period of 2021.
Greencore said it had 'continued to onboard new business wins effectively' during H1, expanding its product ranges and channel reach, with revenue from these representing just over one-third of pro forma revenue growth in the period. The group added that it was encouraged by the momentum in revenue and profit conversion in the first seven weeks of H2, although the environment was challenging as the period of peak seasonal trading begins.
"Our strong market positions, close customer relationships and intense focus on efficiencies mean that we look to the future with optimism, and we expect to deliver a full-year out-turn in line with market expectations," said Greencore executive chair Gary Kennedy.
Earlier this month the group announced that Dalton Philips would take over as CEO in September. He will replace Patrick Coveney, who left Greencore at the end of March to join travel food and drink operator SSP, which said it was 'recovering strongly' in its latest trading update.