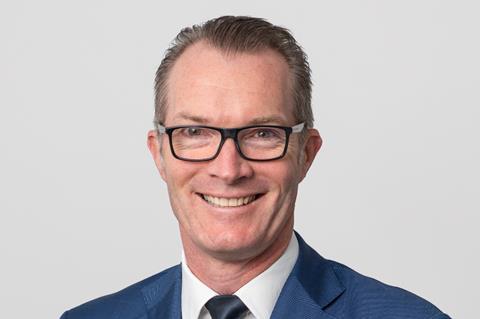 Greencore CEO Patrick Coveney is to join travel food and drink operator SSP as group CEO.
He will replace SSP's current CEO Simon Smith, who announced he was leaving the business in July, as of 31 March 2022. Jonathan Davies, in his role as deputy CEO and CFO, will lead the Group Executive Committee and oversee day to day business prior to Coveney joining.
Meanwhile, a search for a new CEO at Greencore has commenced with non-executive chair Gary Kennedy taking a 'more active role' in the business and assuming the role of executive chair from when Coveney leaves. Chief commercial officer Kevin Moore will also step into the role of deputy chief executive with immediate effect.
During his time at Greencore, which produces a range of convenience foods in the UK and Ireland, Coveney helped transform the business into an 'international leader in value added convenience food, most notably in food-to-go'. He is also credited with delivering a 'strong track record of growth', forging long-term partnerships with customers across the UK, US and Europe and driving 'significant cultural change', developing people and embedding sustainability into Greencore's strategy.
Prior to working at Greencore in 2005, Coveney worked for nine years at McKinsey & Company in Europe and North America, laterally as managing partner for Ireland. He also serves as a non-executive director of Glanbia plc and Core Media.
"Patrick is a strong and strategic leader, combining this with proven financial and operational experience in some of the most competitive categories in the food sector," said Mike Clasper, chair of the board, SSP. "His customer and colleague focus make him ideally placed to lead SSP to future success. Patrick will be well supported by Jonathan Davies, who together with the executive committee and board will ensure we complete a smooth transition."
Coveney said he was delighted to join SSP as it "builds back from the pandemic". Its Q4 trading update in September revealed that the pace of recovery remains 'uncertain' with a return to pre-Covid levels and like-for-like revenue expected by 2024.
"The business has a strong board, a highly experienced leadership team and thousands of dedicated colleagues across the world. It also has a clear strategy, deep relationships with client and brand partners, and a robust balance sheet," added Coveney. "I look forward to working with the teams to seize the many opportunities that lie ahead and to delivering future growth and returns for SSP and its shareholders."