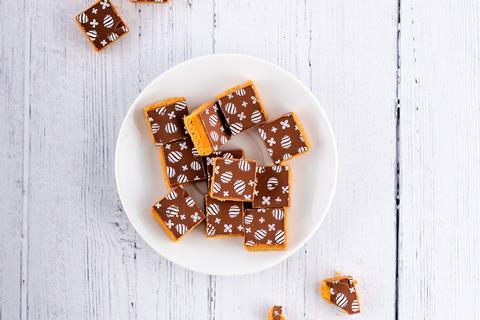 Finsbury Food Group is confident business will "bounce back" as pandemic restrictions ease despite its latest results showing a revenue drop of 4.1%.
The interim first-half report covering the six months up to 26 December 2020 also showed the group's pre-tax profit dropped 16.1% to £7.4m and EBITDA was down 9.8% to £131.1m.
The bakery manufacturer reported a retail rise of 1.7% for period but the effects of Covid-19 restrictions were evident in the 27.4% drop in foodservice.
However, John Duffy, chief executive of Finsbury Food Group, struck an optimistic note, saying the group had "demonstrated its resilience" during the first-half period. The group, he said, was able to deliver a "robust performance" due to careful management of resources as well as anticipating and responding to changes in consumer demand.
"Retail performed very well and was up versus a strong corresponding six-month period in 2019, and while the trajectory of an overall recovery continues to be tempered by the adverse impact of tighter government restrictions on foodservice, we are confident the division will bounce back when trading conditions normalise, particularly when the public sector reopens," Duffy said.
The group's focus for the second half will be delivering organic growth, capitalising on emerging trends in areas such as artisan and free-from and leveraging its position in more established areas such as cake bites, buns and rolls, the chief executive added.
"The current operating environment continues to be characterised by near-term uncertainty and a challenging economic backdrop that is likely to remain for some time, but a combination of progress in the roll-out of the vaccine and the avoidance of a 'no deal' Brexit provides comfort around the group's medium-term prospects," he said.
"Longer-term, our growth ambitions remain unchanged, and with the progress that is being made behind the scenes to make Finsbury a more efficient and joined-up business, focused on driving synergies and scale benefits across the group and its supply chain, we are confident we are building the right platform to achieve them."