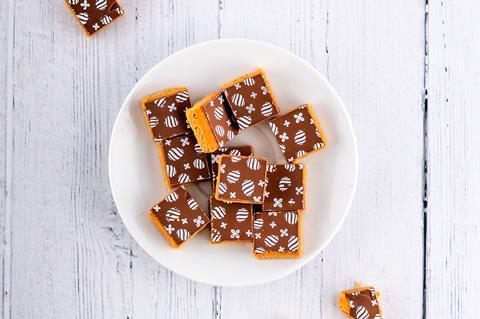 Revenues 'almost at pre-pandemic levels' have been recorded by Finsbury Food Group in its latest trading update.
The bakery manufacturer's H2 figure was up 9.1% against the corresponding period for 2020, according to its update on trading for the full financial year ending 26 June 2021. This means revenues for the year increased 2.3% to £313.3m, compared with £306.3m for 2020.
"It is testament to the hard work and commitment of our teams that we have been able to successfully manage and adapt the business under challenging circumstances, resulting in year-on-year revenue growth and a total sales figure almost at pre-pandemic levels," said John Duffy, chief executive of Finsbury Food Group.
Revenue in the group's UK bakery division increased 0.8% for the full year, driven by H2 revenues rising 6.8% compared with the prior year. Finsbury said its foodservice business has continued to recover but 'slower than expected' due to ongoing Covid-19 restrictions.
"Our retail business performed very well and while our foodservice business has continued to be impacted by Covid-related restrictions, the performance of the division has continued to improve on a quarter-by-quarter basis since the outset of the pandemic," Duffy said.
The group also said its overseas division had 'delivered an extremely positive performance' in the second half compared with the corresponding period in the prior year, which it said was negatively impacted by earlier implementations of Covid-19 lockdowns across Europe.
This, combined with an earlier recovery than in the UK, resulted in revenues in H2 2021 increasing 27.4% compared with the corresponding 2020 period. Overseas revenues for the full year were up 13.4% against the previous year.
Finsbury's net bank debt position by year end was £13.1m, a reduction of £8.4m from 26 December 2020.
"Looking ahead, while the current operating environment continues to experience near-term uncertainty amidst challenging economic conditions, assuming trading conditions continue to normalise, we are confident in our ability to make further progress in the current financial year and in being able to deliver on our longer-term growth ambitions," Duffy said.