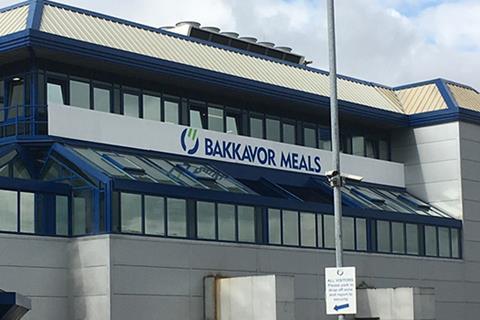 Bakkavor is showing signs of recovery thanks to a strong performance by its pizza, bread and desserts categories throughout the Covid-19 pandemic.
In its half-year results for the 26 weeks to 27 June 2020 the business reported like-for-like UK revenue of £754m, a drop of 4.5% on the same period in 2019. However, adjusted operating profit was down 20.1% to £41m which it attributed to lower volumes and associated inefficiencies as well as increase in necessary one-off costs.
Initially, Bakkavor – which supplies meals, pizza and bread, salads and desserts to retailers including Tesco, Marks & Spencer, Sainsbury's and Waitrose – had a strong start to the year. But sales were heavily impacted by Covid-19 as customers cut back on the number of store visits and, consequently, switched away from short shelf-life chilled products.
Sales improved in the latter part of Q2 though. Like-for-like revenue was down 6.7% in June compared to nearly 19% in April.
Trading in pizza and bread remained strong throughout the period, helped by pizza meal deals. It also added that its desserts category "proved to be more resilient" than initially anticipated.
"The first half of this year has been extremely challenging, but I am pleased to report that the Group has produced a solid performance given the Covid-19 issues the business has faced," said CEO Agust Gudmundsson.
"We have taken many difficult yet necessary decisions this year to protect the long-term success of our business. Whilst there will be further challenges ahead, we remain a robust, balanced and well capitalised Group and the steps we have already taken to protect our business, combined with the recent improvement in trading, gives us confidence for the future."
The salads side of the business fared worse. This resulted in Bakkavor entering into consultations to close its salad sites in Spalding and Alresford as well as restructuring several office-based functions.