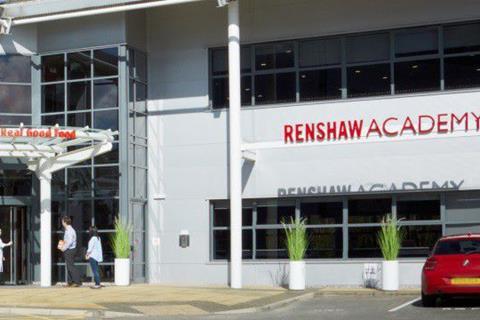 Renshaw and Brighter Foods owner Real Good Food (RGF) has recorded a loss of £4m for the six months up to 30 September 2020.
The figure (before tax) from the company's half-year results compares to a loss of £2.5m in 2019. During the six-month period badly affected by Covid-19 restrictions, revenue from RGF's continuing operations decreased by 26.4% to £23.9m.
The impact of lower revenues was partially mitigated by cost savings, new business and the government's furlough scheme. Underlying adjusted EBITDA was £0.3m, representing a £2.5m drop from 2019.
The company's net debt stood at £45.1m on 30 September 2020, compared with £39.9m a year earlier.
RGF's food ingredients business Brighter Foods recorded an underlying adjusted EBITDA of £1.1m in the half-year results – £1.4m lower than the 2019 figure. RGF said revenue in the six-month period was £4m lower than the first half of last year due to revenues at its largest customer reducing by £4.8m due to lockdowns.
Cake decoration was also hit by the pandemic, with Renshaw and Rainbow Dust recording a loss of £0.6m for underlying adjusted EBITDA, compared with a £0.6m profit for 2019. Revenues from the UK and European wholesale and sugar-craft markets were down significantly on the previous year, with food businesses experiencing lockdowns and lower trading due to Covid-19.
On a more positive note, RGF said both businesses have continued to innovate. A total of 35 new products were launched by Brighter Foods and 40 by Renshaw, with annual revenues for the two companies projected at £8m and £2m respectively.
Overall, RGF has increased its credit facility by £2m to £10.9m to provide additional headroom during the difficult trading conditions as a result of the pandemic.
"Although the group inevitably had a difficult first half, due to the impact of Covid-19 and Brexit uncertainties, as reported earlier this month, Q3 performance was much improved on the first half and in-line with last year," said Mike Holt, executive chairman of RGF.
"Both our businesses are getting stronger and more resilient due to operational efficiencies made during the last 12 months.
"Once Covid-19 restrictions are lifted, Brighter Foods is well-placed to continue the growth reported in FY20 – capitalising on its additional capacity, market opportunities and new product innovation capabilities – and Renshaw should continue to benefit from its recent restructuring and greater focus on product innovation and customer service," Holt added.