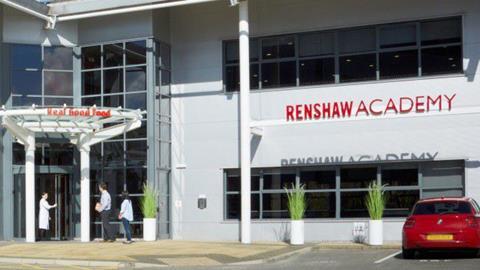 Cake decorations specialist Real Good Food (RGF) is showing signs of recovery despite posting a £6.1m loss for the full year to 31 March 2021.
The loss represents a substantial improvement on the £23m one reported the previous year and comes after a 'significant restructure' of the business which was due to reap rewards this financial year. However, sales and EBITDA were 'significantly impacted' by Covid and related lockdowns.
Revenue for FY21 fell 9.5% to £37.3m while an EBITDA of £0.2m was reported, versus a loss of £1.6m the year prior. Year-end net debt sat at £48.8m – an increase from £45.4m in 2020 – however, the sale of snack bar manufacturing division Brighter Foods in May 2021 reduced this by £26.4m.
Further improvement has been seen since year-end with RGF reporting a 33% increase in revenues for the first five months versus the same period last year and a 1.3% rise compared to two years ago. This, it said, is 'particularly pleasing given the short-term challenges and increased costs of logistics due to driver shortages and limited availability of shipping containers'.
"Much has happened since 31 March 2020 in terms of making progress and restoring shareholder value," said executive chairman Mike Holt. "The group has coped with the challenges of Covid and has continued to improve underlying profitability. In addition, the debt burden was halved following the successful sale of Brighter Foods."
NPD wins in cake decoration division
Holt added that remaining businesses Renshaw and Rainbow Dust Colours continue to improve their performance. Revenue fell by 23% in the first half of the year but recovered in the second half.
Much of the decline, noted RGF, was in the group's first quarter which coincided with the first UK lockdown and predominantly in the wholesale and manufacturing sectors. The UK came under pressure owing to the declining market for sugarpaste (-8.4%). However, RGF's UK cake decoration sales of sugarpaste outperformed the market by 2.4% in the year. Frostings revenues rose by 17% versus FY20 – a growing market in which Renshaw is developing and selling premium products – following investing in its soft icing plant.
The Cake Decorations division 'demonstrated an ability to win new business from its streamlined cost base'. It launched 66 new products in FY21 generating £1.6m in revenue and secured a new blue-chip retailer. There are currently 413 new products at various stages of development. Alongside this, a review of the current product range was undertaken with 110 delisted as a result.
"Whilst not immediately apparent from our financial results, due to covid-19 and post-Brexit disruption, the group has continued to improve and is moving forward with further operational improvement initiatives within Renshaw and Rainbow Dust Colours," RGF stated in its results. "In particular, the management team is leveraging our heritage brand through new and exciting product innovation and customer service. New product launches have been made with Marks and Spencer, Tesco, Asda, Aldi and more recently with Lidl."