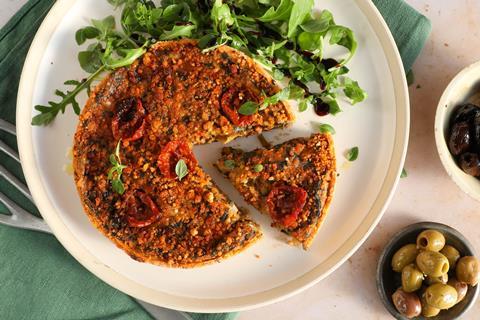 Ginsters' owner Samworth Brothers has increased its stake in Higgidy to aid further development.
The deal, which names the food manufacturer as majority shareholder, reinforces the shared vision and values of the two businesses, Higgidy said.
It comes after Samworth Brothers acquired a minority stake in the pie maker in June 2019.
Higgidy has given the firm the option to increase its stake at a future date, it added.
"Over the past 17 years the Higgidy team have created a much-loved and successful premium consumer brand," said Flor Healy, chief executive of Samworth Brothers.
"The brand fits well with our own strategic priorities in terms of owning distinctive brands, strength in savoury pastry and food-to-go and the further development of our plant-based business. Samworth Brothers is delighted to be part of the next chapter in Higgidy's development," Healy added.
The latest move by Samworth Brothers comes after its acquisition of Urban Eat in August following the collapse of its owner Adelie Foods.
Though the wider Samworth Brothers group will support Higgidy, the pie maker will remain a separate business with its own leadership team and manufacturing facilities while continuing to operate from its base in Shoreham-by-Sea.
"We love making glorious everyday food and our long-term ambition for Higgidy is to build an enduring British food business that we can all be proud of in decades to come," said Mark Campbell, CEO of Higgidy.
"We entered into the partnership with Samworth Brothers because of shared vision and values and the last 18 months have proven the wisdom of that decision, with the Higgidy brand seeing over 30% growth," Campbell added.