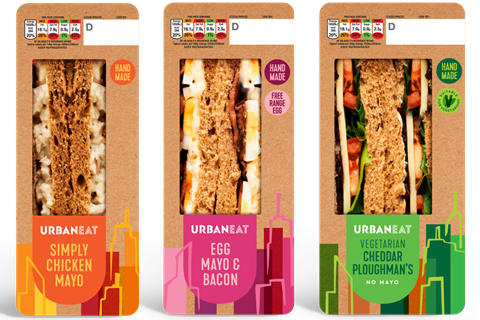 Samworth Brothers has bought the Urban Eat food to go brand following the collapse of Adelie Foods.
The Ginsters and Soreen owner paid £6.4m for the brand, after Adelie entered administration in May. Administrators Deloitte said Adelie had suffered a "significant adverse effect" as a result of coronavirus and the associated lockdown measures.
Nearly 2,200 employees were made redundant in June after Deloitte was unable to secure a sale for the business as a going concern.
Adelie had made an EBITDA loss in the past three years, according to documents filed this month by the administrators. In the year to February 2020 it generated sales of £226m and made a £9.3m loss.
The loss has been blamed on pricing pressure in the market that meant the business could not generate the margin to cover costs. This was then compounded by the lockdown.
Adelie management were unable to raise additional funding and appointed Deloitte to sell the business.
After discussions with almost 70 potential buyers, the administrators had been close to striking a deal for parts of the business. However, it was not possible to secure assurance from the Competitions and Market Authority that the acquisition would not need to be investigated, and this deal fell through.
As a result, the decision was taken to sell off company assets, resulting in the sale of Urban Eat.
In addition, some of Adelie's plant and machinery from its Southall site were sold to Samworth for £475,000, while Winterbotham Darby bought equipment from the Redmoor plant for £750,000.
The Real Wrap Co also bought equipment totalling around £120,000.
However, Deloitte stated it was unlikely sufficient funds would be available to pay any unsecured creditors.