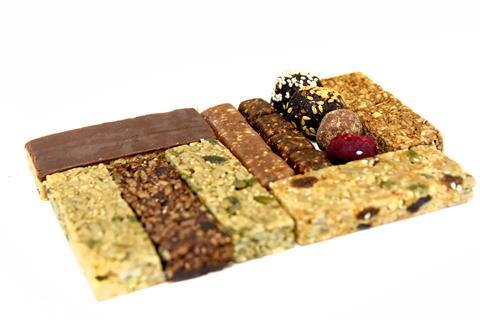 Wholebake, the healthy snack bar manufacturer behind brands including Brynmor, Bounce and Nine, has been acquired by Elysian Capital III.
The move forms part of the private equity investor's purchase of the Chester-based business' parent company Healthful Holdings Group from Bridges Fund Management.
Oliver Wyncoll, who led the investment for Bridges, said: "We are delighted by the strong progress Wholebake has made since Bridges invested: revenues have tripled, many high-quality jobs have been created and the business has achieved B Corp certification.
"We firmly believe the business is very well-positioned for continued success in the coming years; so we are pleased to have the opportunity to remain as a minority investor, supporting the business and Elysian in the next exciting period of growth."
Established in 1984, Wholebake operates two production facilities in North Wales, and counts weight management, sports nutrition toddler snacking, and healthy indulgence brands among its portfolio.
Wholebake chairman Peter Unsworth said the company has worked closely with its brand partners over the last 30 years to create "great tasting and healthy snacks" and had "firmly established itself as a major employer in the local community".
"Simon [Faithfull, CEO] and I are proud to have played our part in that journey over the last three years and we would like to thank Bridges Fund Management for their support during our time here. We now look forward to the next chapter in the Wholebake story with our new partners, Elysian Capital," he said.
Ken Terry, partner at Elysian Capital, described the snack bar market as highly attractive and a "growing space as consumers continue to transition away from traditional confectionery into tasty and healthier alternatives".
Speaking about the acquisition, he added: "We have been highly impressed by the team culture and community feel Peter and Simon have fostered, and the strength and calibre of the people across the whole organisation. Elysian are very pleased to be supporting the team as they continue to grow the business's branded and own label offerings."