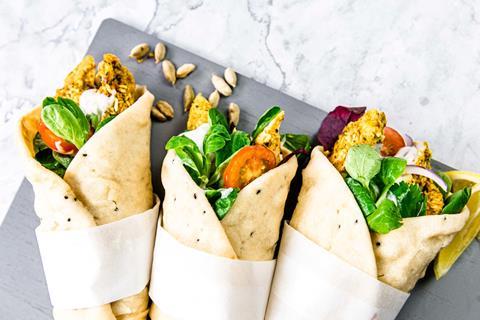 A Zebra-striped KitKat, Galaxy chocolate biscuits and naan wraps are among the latest new products to hit the bakery scene.
Mars Chocolate Drinks & Treats, Mission Foods UK and Regal Foods are among those to unveil NPD. Here's what they have in-store: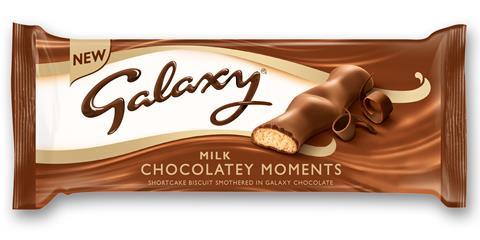 Galaxy Chocolate Moments
Mars Chocolate Drinks and Treats (MCD&T) has expanded its Galaxy line-up with chocolate covered biscuits.
Called Galaxy Chocolate Moments, the curved shortcake biscuits are covered in Galaxy chocolate.
They're available in Sainsbury's from 7 February and Tesco from 15 February with an rsp of £1.50 per 10-pack.
"We are delighted to be to be introducing a new Galaxy sku to our growing portfolio of biscuits. We are confident that the innovative format, great taste and the strength of the brand will appeal to both Galaxy and biscuit fans alike," said Michelle Frost, general manager at MCD&T.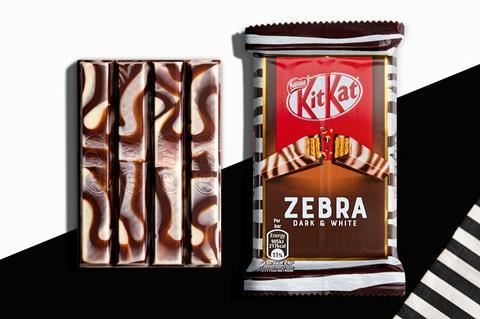 KitKat Zebra
KitKat is embracing its inner animal with the launch of KitKat Zebra.
It features the classic KitKat crispy wafer on a dark chocolate base, topped with marbled dark and white chocolate. The four-finger bar comes complete with stripey packaging.
Like the rest of the KitKat range, Zebra uses Rainforest Alliance certified cocoa that has been sourced as part of the Nestlé Cocoa Plan, and contains no artificial colours, flavours or preservatives. The 41.5g bar (rsp 85p) is available now in most major retailers and wholesalers and will be in convenience stores from March.
"We know how much people love to discover new KitKat flavours, and we think Zebra is an innovation they will go wild for," said Callum Smith, assistant brand manager for KitKat.
"KitKat Zebra brings you the best of both worlds – combining deliciously rich dark and white chocolate with our crispy wafer – and we hope fans will agree that it tastes as good as it looks. All we can say is, stripes are definitely in this season."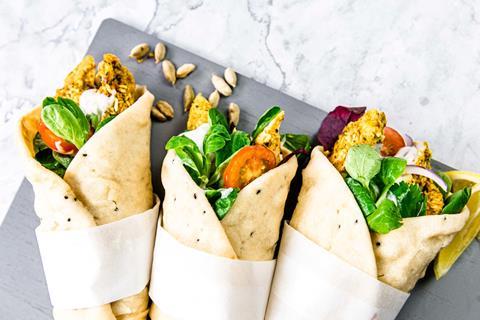 Mission Naan Wrap
Mission Foods UK is tapping into consumer demand for informal dining choices with its latest piece of NPD – naan wraps.
Available to the foodservice market, the Mission Naan Wraps are described as 'soft and flexible' and were designed specifically for handheld and on-the-go menus. They encourage creativity and dish innovation, Mission said, and can be used as a sandwich carrier or as part of a small plate with sides.
"As consumers become ever more informal in their dining demands, the new Mission Naan Wrap is perfect to help diners enjoy dishes they wouldn't have seen on menus just a few years ago," said Kim Hartley, executive business development chef, Mission Foods.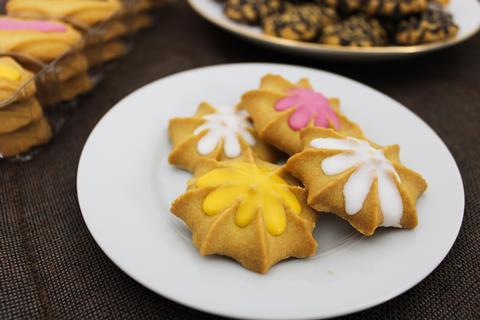 Iced Star Shortcake Biscuits
Regal Foods has extended its range of cookies with four new biscuit variants.
The new collection, according to the company, offers light and crumbly biscuits with the addition of icing and chocolate. The line-up comprises:
Iced Star Shortcake Biscuits (contains 12 biscuits)
Choco & Caramel Star Shortcake Biscuits (contains 12 biscuits)
Coloured Iced Shortcake Biscuits (contains 15 biscuits)
Choco Drizzled Shortcake Biscuits (contains 15 biscuits)
They're available in a selection of convenience stores as well as via Regal Foods' website.