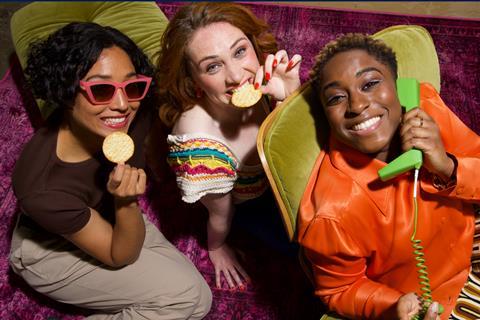 Pladis has kicked off a £2.5m summer campaign to showcase the versatility of its Carr's cracker and biscuit brand.
Aimed at consumers over the age of 35, the marketing push looks to shake off the premium label's cheese board after dinner tag by inspiring people to host impromptu picnics using the brand's Table Water biscuits, Melts and Ciabatta.
Called 'Crack On', the campaign runs until the end of August, and includes PR, social media, and sampling activity which is being supported by a series of experiential events in parks across the country to 'help consumers tackle nervousness around hosting', Pladis said.
The brand, worth £21.1m, has also collaborated with celebrity chef Lisa Faulkner to inspire recipes.
"Our Carr's brand has long been a must-have component of after-dinner cheese boards," said Leighton Wall, marketing director – savoury, at Pladis UK&I. "Now, we're on a mission to showcase the incredible versatility of these humble crackers and demonstrate that, with Carr's, hosting friends and family needn't be a formal event."
Wall added that Pladis has "successfully repositioned" Carr's as a modern snacking brand in recent years, and that the latest campaign will inspire even more consumers to pick up its products.
Earlier this month, Pladis extended its McVitie's Digestives range with a lighter version called Wholesense, featuring 30% less sugar and 50% more fibre than the average digestive. According to the manufacturer, the reformulated recipe means the biscuits will be exempt from the government's upcoming HFSS restrictions.