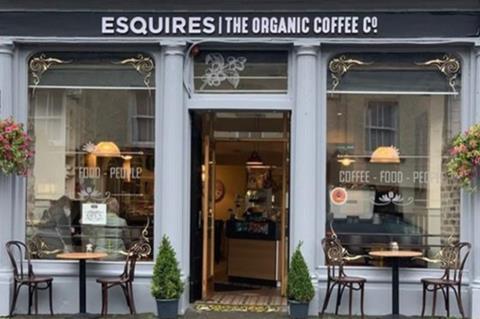 Esquires and Triple Two brand operator Cooks Coffee Company is planning to grow its estate by around 10 sites before the end of the year.
The business, which describes itself as the fourth largest coffee-focussed café chain in the UK after Starbucks, Costa and Caffé Nero, currently has 111 coffee shops across the UK, Ireland and the Middle East.
Cooks Coffee Company's 50-strong Esquires chain has recently expanded with a new outlet in Islington, London, and it is set to open three sites in towns in Northamptonshire and Bedfordshire this year. A further five Esquires store openings are scheduled in the UK for the first quarter of 2023
Currently operating 15 Esquires sites in Ireland, Cooks Coffee is to shortly open one in a Dublin suburb ahead of an opening in County Carlow early next year.
The business said it has tripled the number of Triple Two cafés in the past twelve months to 20, and is to open five new stores in London and the south of England before the end of 2022. This month it rolls out a Triple Two Go van to provide a mobile coffee outlet in the Manchester area.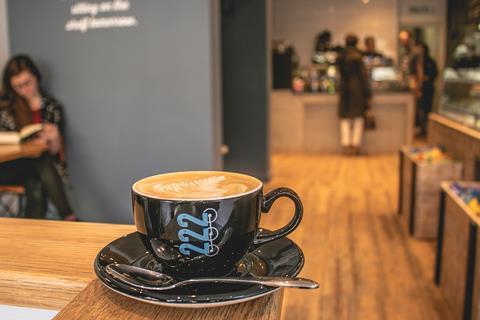 These openings will take the total UK, Ireland and the Middle East store number to 120, and the business said it is in negotiations that are expected to result in further store openings in the first half next year.
"Building on our position as the fourth largest coffee-focussed café chain in the UK, and the largest solely franchisor-focused café chain in the UK and Ireland, we see considerable opportunities for further growth," said Cooks Coffee Company executive chairman Keith Jackson.
"Our franchise model promotes individual entrepreneurship and local community engagement, which appears to be resonating with people who want to partner with us to open new sites and existing franchisees looking to grow their businesses."
In August, New Zealand-based Cooks Coffee announced plans to dual list on the Aquis Growth Market in London in the last quarter of this year. It has this week announced a fund-raising round ahead of the flotation.
"Having emerged from the pandemic in a healthy position I believe Cooks Coffee is now poised for significant growth that will deliver value for shareholders," added Jackson.