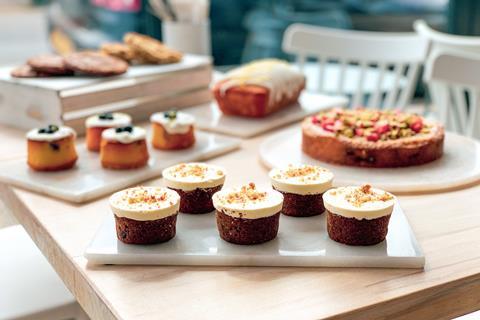 Brighton-based The Flour Pot Bakery has teamed up with app Too Good To Go to tackle food waste.
Any unsold goods from the bakery and café, which serves bread, pastries and cakes, can be rescued from consumers through the free app.
Customers can download the app and search for nearby businesses with unsold food. Users can then purchase a 'magic bag' of treats and collect it at an allotted time.
"At The Flour Pot Bakery, we make everything fresh daily, and wastage management has always been a challenge, especially in a town like Brighton, where the ebb and flow of locals and tourists can be somewhat unpredictable," said Tim Wallsgrove, chief operating officer of The Flour Pot Bakery.
"We have always partnered with food waste charities, but Too Good To Go offers us a different, easy to use avenue that not only is great for the environment but also helps us recover some of the cost of the waste, which is essential for an independent family business like ours."
Paschalis Loucaides, UK country manager at Too Good To Go, added: "We're delighted to have welcomed The Flour Pot Bakery into our growing community of over 4,000 partner stores. Our collaboration will mean that the bakery's delicious food will be eaten rather than wasted, and I know our app users are going to love their rescued treats. I'm looking forward to seeing the impact we can make together."